IPO Costs Drag Down Hilton's 4Q Profit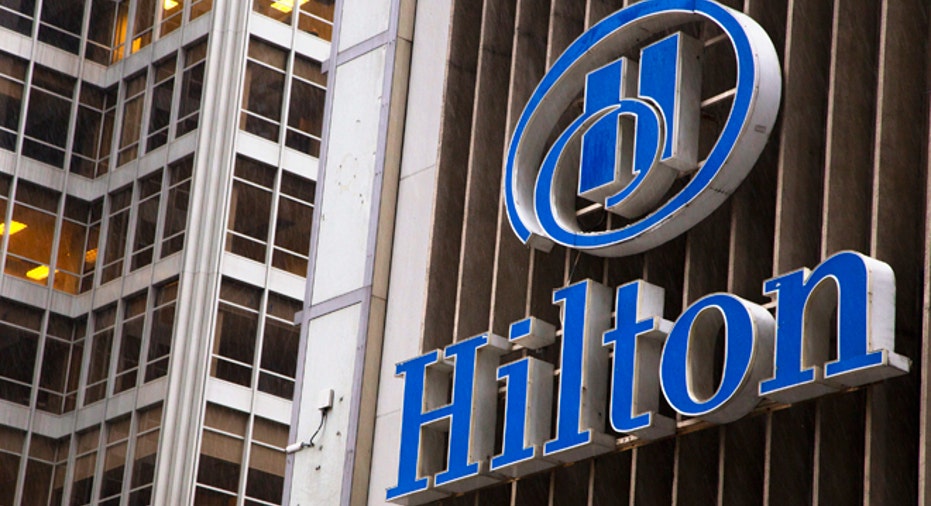 Hilton Worldwide (NYSE:HLT) reported a 57% decline in its fourth-quarter earnings, as costs related to its initial public offering overshadowed revenue growth.
The world's largest hotel operator said Thursday its profit slipped to $26 million, or three cents a share, from $61 million, or seven cents a share, in the year-ago period. Excluding debt-extinguishment gains and one-time costs, earnings climbed a penny to 11 cents a share.
Revenue increased 13% to $2.64 billion, beating Wall Street's consensus estimate of $2.46 billion. However, Hilton missed calls for adjusted earnings of 16 cents a share.
Hilton made its debut on the New York Stock Exchange in December, capping a $2.35 billion IPO. The company saw its overall expenses jump 23% in the latest period. Hilton said the increase was largely due to the process of converting private company share-based compensation into stock.
The McLean, Va.-based hotel chain continued to benefit from a rebound in business and leisure travel during the year-end quarter. Average daily rates grew 2.9%, and revenue per available room was up 4.7%. Hilton's system-wide room occupancy rose 1.2% at 68.4%.
For fiscal 2014, Hilton anticipates adjusted earnings of 57 cents to 61 cents a share, while analysts were recently looking for 65 cents. The company also provided guidance for first-quarter adjusted earnings of eight cents to 10 cents a share. Wall Street is projecting 10 cents.
Shares fell 1.4% to $22.22 in pre-market trading. Hilton has gained 4.8% since it began trading.