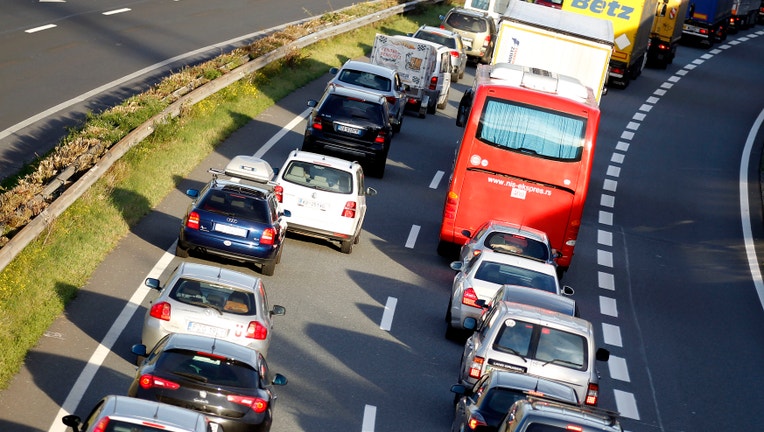 Welcome to OnSale at FOXBusiness, where we look at cool deals and insane bargains. Best Buy is offering great deals on iPhone, and you can take your iPhone savings and accessorize the device with a case from Evouni. A last-minute hotel booking service now lets you gift a stay or two. Borrow books from friends, no matter what E-reading device you have, with this new cloud-based library. And before you take your holiday road trip you'll want to download this app.iPhone DiscountBest Buy (NYSE:BBY) has some great savings on iPhone 4S and iPhone 5. The company is discounting the devices by $50 when you sign up for a 2-year contract. The offer is good for 16GB and 32GB models. Shipping is free through January 2, 2013. Best Buy is also promising a price match guarantee on qualifying products. If you find something at a competing retailer for less, and the item has a Low Price Guarantee badge at BestBuy.com you can save the URL or print the offer and call the company or take it to your local Best Buy.  If you decide to give an iPhone as a gift this year, you may want to check out this great iPhone case  from Evouni. The leather case doubles as a holder so you can prop it up on your desk, vertically or horizontally. It comes in orange, blue, green and black and is priced at $60. Give HotelTonightHotelTonight now lets you give the gift of last-minute hotel deals. The service, which helps you find nearby unsold hotel rooms at rock-bottom prices, offers HT Credits in $25, $50, $100 and $250 increments. It's the perfect gift for your friends who are prone to spontaneous travel plans. And it's easy to access HotelTonight's discounts anywhere, anytime with the app for iPhone and Android.
You can search according to category, from a luxe suite to a new, trendy hotel. HotelTonight is available in cities across the country, and in major ski resorts, popular beaches and northern California's wine country. You can also book rooms internationally, in Canada, Belgium, Ireland, France, the Netherlands, Germany and the UK. Library Cloud 
If you're looking for a good read this holiday season, a new company is revolutionizing the way we borrow books. Ownshelf lets you share E-books with your friends, no matter what device you use. It's based in the cloud so you can peruse friends' bookshelves, get recommendations and access your own collection from anywhere. And it's free! Sign up to join Ownshelf Beta at Ownshelf.comCar Trip AppIf you're planning to hit the road this holiday season, you'll want to check out the Roadtrippers app for iPhone. The free app allows you to set up your itinerary, create a must-see "bucket list", store locations and destinations and photos, descriptions and addresses, plus any contact numbers you may need. You can also get turn-by-turn directions with iOS 6. Download it here.
Know of a killer deal or insane bargain? Email the goods to OnSale@FOXBusiness.com, or follow us on Twitter http://www.twitter.com/OnSale_FOXBiz and share the wealth.