iPhone 3GS to Go Free on Contract After iPhone 5 Launch?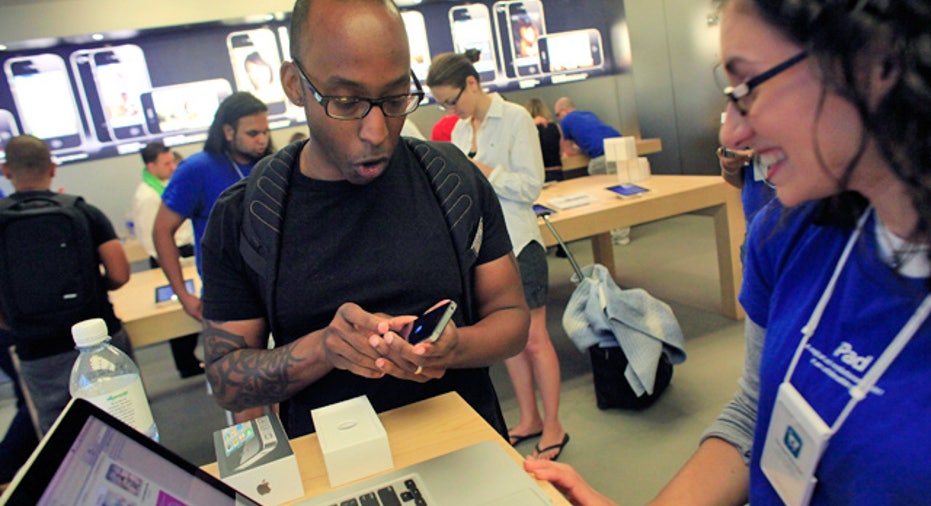 Apple is set to finally hit the $0 on-contract mark with its entry-level iPhone 3GS once it launches the next-generation iPhone 5 later this year, according to an analyst.
In a note to investors on Wednesday, RBC Capital Markets General Manager Mike Abramsky claims Apple is expected to finally offer the phone for free in an effort to aggressively attack mid-market smartphone buyers and counter Androids momentum.
Keep up with the latest technology news on the FOX Business Technology Facebook page.
Abramsky sees this move more than doubling Apples global addressable market to 150 million smartphones, up from 64 million, and it will drastically accelerate Apples growth outside North America.
In the U.S., this of course begs the question, how will Verizon Wireless stay competitive with AT&T? Apple does not currently offer a CDMA iPhone 3GS, so the carrier would be unable to match AT&T with mid-market customers. Add to that AT&Ts attractive $15 data plan option versus Verizons minimum $30 plan, and subscribers looking for an iPhone on a budget will really only have one place to look.
Abramsky currently has an Outperform rating on Apple stock with a price target of $450.
This content was originally published on BGR.com
More news from BGR: - Verizon 4G LTE Samsung Galaxy Tab 10.1 now available for pre-order - Apple will ship 66M iPhones, 30M iPads, 17M Macs in 2011 according to analyst - AT&T HTC Status in the wild