iPhone 3GS, iPad Still Outsell New Android Devices: Analyst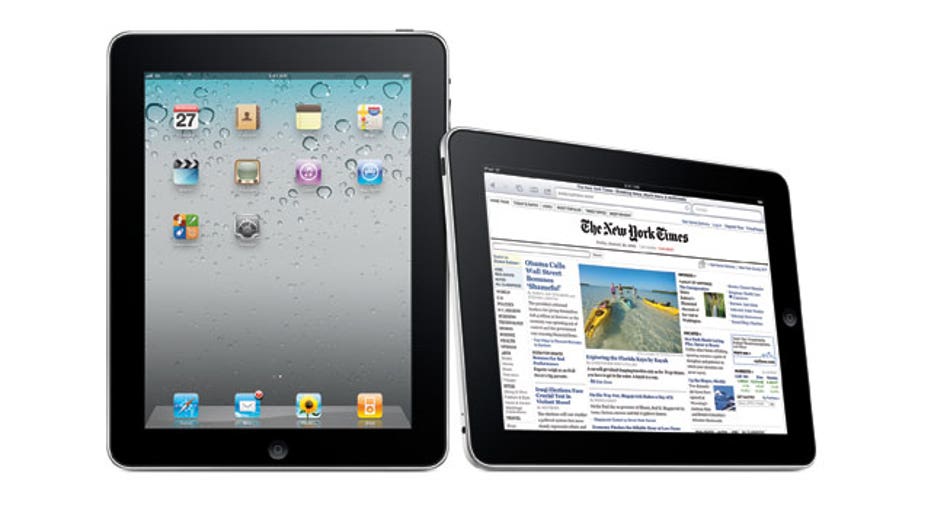 Canaccord Genuity analyst Michael Walkley suggests that not only does Apple have the most popular smartphone and tablet in the U.S., but even its previous-generation gear is outselling the competition.
In a note to investors on Monday, Walkley writes that Apple's iPhone 4 is far and away the top-selling smartphone for both AT&T and Verizon Wireless. The iPad 2 is also the most popular tablet in the country right now, of course.
The real bad news for Apple's competition, however, is that according to the analyst's checks with retail sales channels, Apple's old iPhone 3GS is still outselling competitors' offerings at AT&T and Apple's first-generation iPad is still outselling other tablets at Verizon.
"Interestingly, our April checks indicated continued strong demand for the iPhone 3GS at AT&T and iPad 1 at Verizon, as these older generation products with reduced prices often outsold new Android products," Walkley wrote. "We believe this highlights Apple's significant competitive advantage, and these older products help Apple offer a tiered pricing strategy at key channels."
Walkley found that Apple's original 16GB and 32GB iPads sold out at Verizon in less than two weeks following the introduction of the iPad 2, and the iPhone 3GS recently outsold both the Motorola ATRIX 4G and the HTC Inspire 4G at AT&T.
This content was originally published on BGR.com
More news from BGR:- Internal emails from Google manager suggest Android isn't so open- 'Inside Apple' gives rare glimpse into Steve Jobs' personality, Apple secrets- Android sees continued growth while BlackBerry OS falters, comScore says