IPad Mini 2Q Shipments Reportedly to Drop 20-30%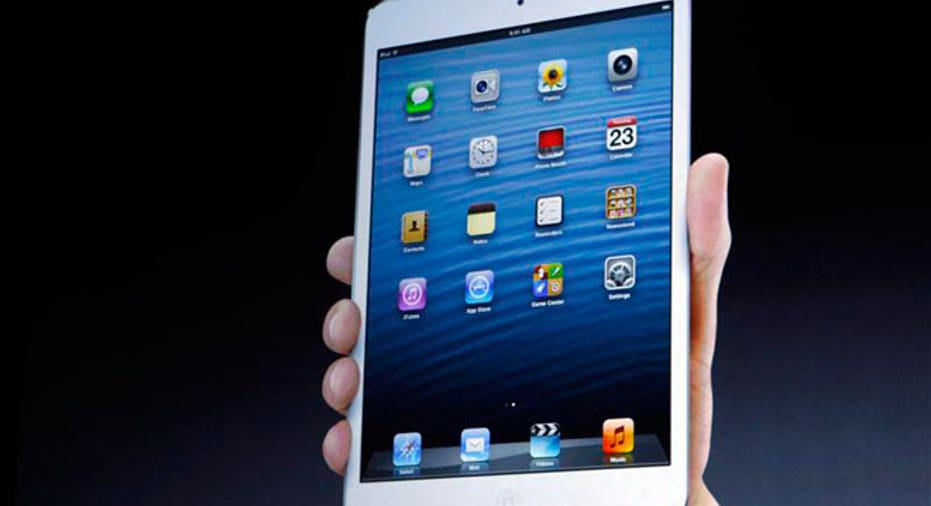 Apple (NASDAQ:AAPL) iPad mini suppliers are reportedly bracing for a 20% to 30% tumble in shipments in the second quarter as consumers hold off on purchases ahead of the next generation of the tablet devices.
Shares of the consumer-electronics giant tumbled as much as 6% and nearly broke through the $400 threshold on the report.
According to closely-watched Taiwan-based paper DigiTimes, upstream sources in the iPad mini supply chain expect a 20% to 30% drop in shipments for the device this quarter due to soft demand.
The sources chalk up the demand issues to consumers waiting for the release of the next generation of the iPad mini, a common problem in the tech world and for Apple especially as consumers look to stay ahead of the technology curve.
By comparison, Apple generated an 84% year-over-year surge in shipments of overall iPads in the second quarter of 2012, to 17 million.
At the same time,  Apple has recently slashed its reserves for the current iPad mini to between 10 million and 12 million units during the second quarter, compared with about 15 million in the first quarter, the paper said.
One supplier likely to be hit by the tumbling demand is South Korean panel supplier LG Display (NYSE:LPL), which DigiTimes reports is expecting combined panel shipments for the iPad and iPad mini to slide to 3.5 million in April, down from 5 million the year before, and then to 3 million for May and June.
A spokesperson from Cupertino, Calif.-based Apple declined to comment on "rumors."
Despite the slipping demand, Apple is still hoping to ship 55 million iPad mini devices in 2013, the paper reported.
The report triggered a selloff in Apple's stock, which fell 5.61% to $402.35 in recent action on Wednesday.