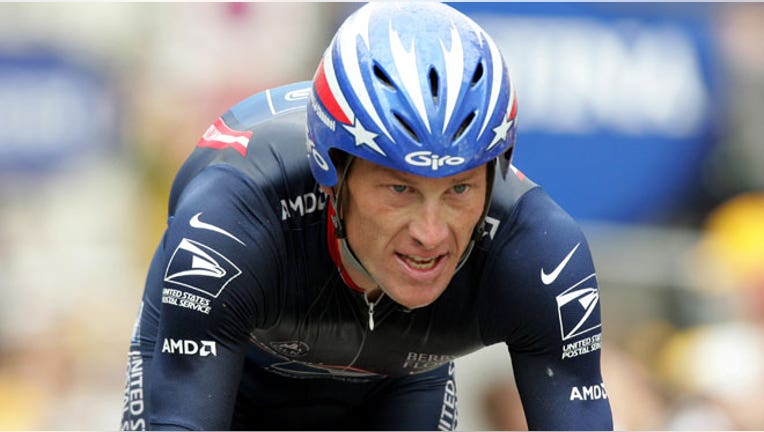 Lance Armstrong's confession of years of systematic doping in his once sparkling cycling career marked a sad day for sport and the former rider should provide evidence to end "this dark episode," the International Olympic Committee (IOC) said on Friday.
Armstrong told chat show host Oprah Winfrey in an interview on Thursday he was a "flawed character" while at last owning up to being at the centre of one of the biggest drugs scandals in world sport.
Cancer survivor Armstrong admitted to using several methods of doping including EPO and blood transfusions to boost him to seven Tour de France victories. He had vehemently denied doping for years.
"There can be no place for doping in sport and the IOC unreservedly condemns the actions of Lance Armstrong and all those who seek an unfair advantage against their fellow competitors by taking drugs," the IOC said in a statement.
"This is indeed a very sad day for sport but there is a positive side if these revelations can begin to draw a line under previous practices."
Hours before the interview, the IOC announced it had stripped Armstrong of his 2000 Olympic Games time-trial bronze, continuing his spectacular fall from grace.
"We now urge Armstrong to present all the evidence he has to the appropriate anti-doping authorities so that we can bring an end to this dark episode and move forward, stronger and cleaner," it said.
The retired Armstrong had his seven Tour de France titles taken from him and was banned for life by the International Cycling Union (UCI) in October after several riders testified that he took drugs.
The UCI also stripped Armstrong, who had never failed a doping tests, of all results since August 1, 1998.
"It is the IOC's firm expectation that all parties involved will draw the necessary lessons from this case and continue to take all measures to ensure a level playing field for all athletes," said the IOC, who will not upgrade any athlete to bronze.