Investors take another look at opinion polls after French vote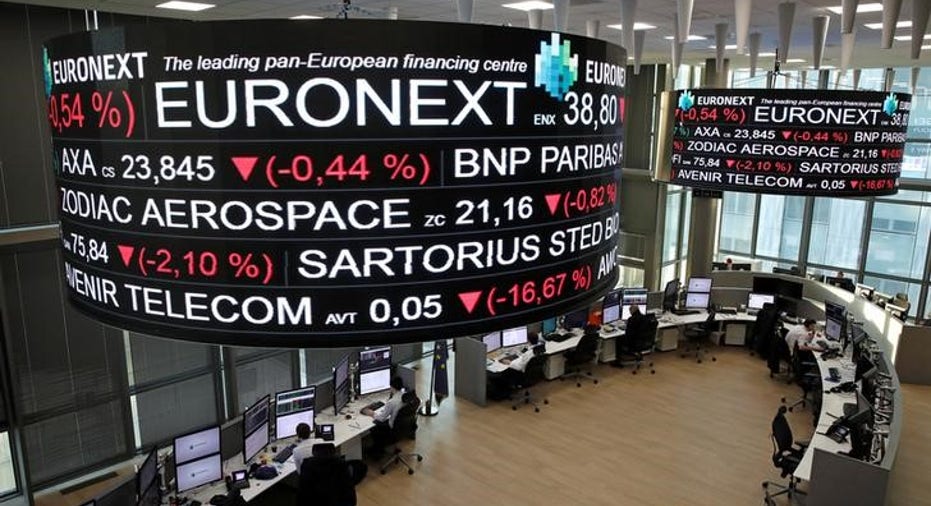 Pollsters picked the two candidates to make it into next month's French presidential election run-off, going some way to restoring their reputation in financial markets before other important votes across Europe.
Centrist Emmanuel Macron won Sunday's first round vote with 23.91 percent. Far-right nationalist and anti-euro candidate Marine Le Pen came in second with 21.42 percent, almost exactly as polls predicted.
Markets lost faith in polls after they failed to predict that Britain would vote to leave the European Union and that Donald Trump would become U.S. president.
But the French vote, which followed accurate polling of the Dutch election in March, will go some way to restoring faith in them before the second round of the French vote and other major elections in Britain, Germany and Italy.
"Investors who lost confidence in pollsters after they failed to predict the outcomes of the U.S. elections and Brexit vote are viewing them as credible sources of information again," said Hussein Sayed, chief market strategist at FXTM.
Guided by the polls, the two biggest political events in the Western world last year wrongfooted investors.
With that in mind, they took no chances ahead of the French vote, where the top four candidates were all within about 5 percentage points of each other going into polling day.
The cost of buying protection against large swings in the euro's exchange rate via the options market rose sharply last week, with one-week implied volatility posting its biggest weekly rise on record . =>
But the polls were spot on so few investors now question leads of over 20 percentage points for Macron over Le Pen in the French runoff.
They also have more faith in forecasts showing UK prime minister Theresa May's ruling Conservative Party will command a substantial lead over the opposition Labour Party ahead of the snap June 8 election there.
Italy must also hold a general election before May next year and the populist Five Star movement is neck and neck in polls with the ruling Democratic Party.
"Markets won't forget what happened with Brexit and Trump. They are still casting a shadow and will stick in peoples' minds," said Teeuwe Mevissen, senior macro strategist at Rabobank.
"It's a case by case situation and very dependent on how polls are performed and how accepted populist parties are. But markets see less tail risk."
NO NUMERICAL SHOCK
Any investors who followed the polls and put money on the market's favorite candidate Macron making it to the second round against Le Pen would have benefited from a post-vote surge in stocks, bonds and the euro.
French stocks surged more than 4 percent on Monday , the share price of big European banks like BNP Paribas and Deutsche Bank added 8 percent, and the euro rose above $1.09, its best day in almost a year . =>
The spread between French and German 10-year bond yields shrank more than 20 basis points , its biggest fall in years. =rr> =rr>
The measure of euro volatility against the dollar over the coming month, which captures the May 7 runoff vote in France, fell to around 8 percent from nearly 13 percent on Friday. That marked the biggest fall in a single day since the euro's inception over 17 years ago. =>
Other polls have also recently been accurate. The Dutch election last month, in which Prime Minister Mark Rutte saw off a challenge from far-right rival Geert Wilders to win re-election, was also forecast as the vote drew closer.
And polling for the second round of the French vote should be more straightforward to predict as it is more "clean cut" than the first round, according to Oxford Economics. This is because there are only two candidates and clear differences between them.
"It would take a numerical shock perhaps 5-10 times larger than Brexit or Trump for Le Pen to win," said Deutsche Bank market strategist Jim Reid. "The pre-first round polls have been relatively accurate, so Macron should rightly be red hot favorite now."
Similarly, Theresa May's nationwide lead over her opponents in Britain point to a thumping victory on June 8. Her Conservative Party hit 50 percent in one recent poll, and is projected to win a majority of 100 parliamentary seats or more.
This means there is unlikely to be a significant selloff in UK stocks, bonds or sterling as the election draws closer, analysts say, and the cost of hedging should remain relatively well contained.
Germany also holds its general election in September, when chancellor Angela Merkel could lose her 11-year grip on power.
Investors' fears over this shift have been tempered, however, by the fact that her main rival Martin Schulz is a staunch pro-European and the populist AfD party has registered the biggest drop in support of all the main parties this year.
"The political agenda continues to dominate the headlines, but investors should not allow it to cloud their thinking on markets," Citi analysts wrote in a note on Monday.
"Political uncertainty can create short-term spikes in risk premia, but it does not structurally re-price assets."
(Editing by Anna Willard)