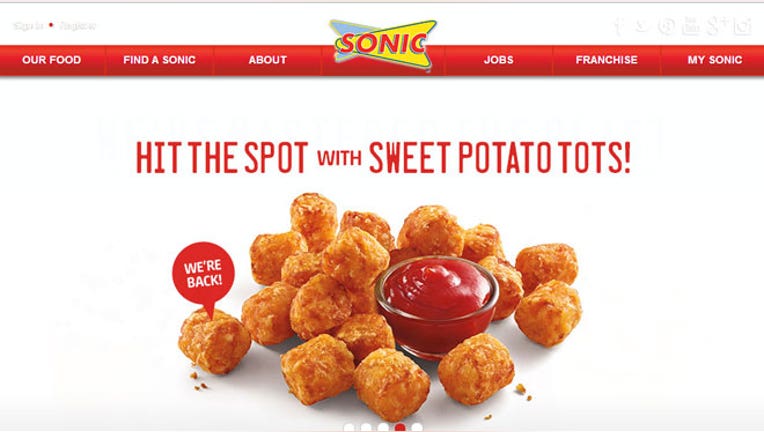 Shares of Sonic (NASDAQ:SONC) climbed more than 11% on Tuesday after the fast-food chain reported stronger-than-expected second-quarter earnings and said its drive-ins are on track to exceed the industry average in the second half of the year.
The Oklahoma City-based restaurant known for its roller-skating waitresses serving burgers, hot dogs, tater tots and milkshakes, also saw a slew of price target increases on Tuesday morning.
Its stock soared to fresh multi-year highs -- up more than 11% to $22.38 recently.
Barclays (NYSE:BCS) analyst Jeffrey Bernstein raised his price target on Sonic by a dollar to $16, saying he feels same-store sales, a key growth measure for retailers, should continue to outpace the industry.
However, he remained cautiously optimistic and maintained his "underweight" rating, saying Sonic shares could underperform the broader industry due to the effects of inclement weather.
Sterne Agee analyst Lynne Collier, who has a "neutral" rating on Sonic, said she was impressed by the positive same-store sales growth since winter weather negatively impacted them by as much as 3%.
Jefferies (NYSE:JEF) raised its price target by two dollars to $20 on a "hold" rating and said core drivers in the business "remain in good shape." While beef and dairy costs may pressure earnings in the second-half of the year, analyst Alexander Slagle feels 14% to 15% EPS growth in achievable in fiscal 2014.
Sonic late Monday reported non-GAAP earnings of seven cents a share, topping average analyst estimates by a penny, according to a Thomson Reuters poll.
Revenue, however, slightly missed expectations as drive-in sales took a close to $2 million dive amid frigid temperatures across the U.S. Sonic expects drive-in sales to improve and top the system average in the latter half of the year as the weather improves.