Investors Cheer as Facebook Approaches May 2012 IPO Price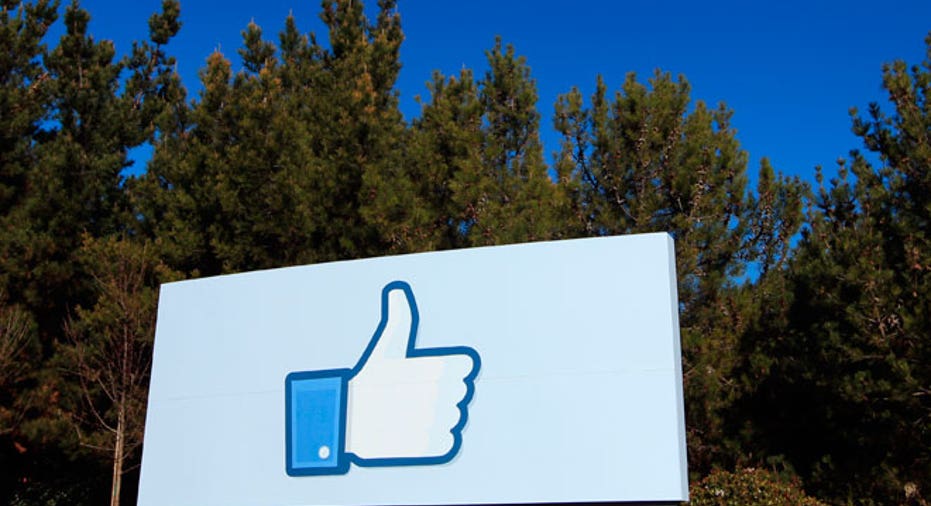 Facebook (NASDAQ:FB) experienced its largest-ever rally on Thursday on the heels of much stronger-than-expected earnings as the world's largest social network capitalized on its rapidly expanding mobile platform and growing advertising revenues.
Shares of the Menlo Park, Calif.-based tech giant operated by Mark Zuckerberg closed up 30%, or $7.84 a share, on Thursday afternoon to a 52-week high of $34.36, bringing the stock closer than ever to its May 2012 IPO price of $38.
With volume surpassing 364 million, Thursday was the heaviest day of Facebook trading since its much criticized IPO, where 581 million shares changed hands.
Leading the gains was its surprising earnings beat in the second quarter, which triggered a slew of price target increases and a few upgrades on Thursday. Evercore (NYSE:EVR), which upped Facebook's rating to "overweight," pointed to its better-than-expected 53% rise in sales.
Investors cheered Facebook's robust advertising revenue as ad pricing increased 40% in the U.S., a reflection of simpler ad offerings, which Facebook earlier this year pledged to streamline. It also saw stronger market demand for its popular News Feed targeted ads as local advertisers ramped up their spending. Overall, ad revenues grew 61% year-over-year, beating the consensus view of 40%, while mobile ad revenue expanded to 41% of total ad sales.
"The fact that the beat was driven entirely by advertising revenue makes the outperformance even more compelling," Goldman Sachs (NYSE:GS) analyst Heather Bellini said in a note. Goldman raised its price target to $46 from $40 and reiterated its "buy' rating on the stock.
Evercore analyst Ken Sena said the underlying metrics support the view that a positive ad pricing inflection occurred during the quarter, pointing to "further upside" for Facebook shares. The social network sees those numbers improving through the remainder of the year.
Video: Cha-Ching
While challenges linger, notably whether Facebook will be able to maintain the rapid growth of its ad revenue, video, which it introduced in the second quarter through Instagram, represents a potential untapped sweet spot.
Facebook made just one mention of the new Instagram Video service in its earnings report released late Wednesday, reiterating that it saw 5 million video uploads in the first 24 hours of the launch.
However, Spruce Media CEO Rob Jewell said the social network continues to shop around an ad offering that some reports have pegged at as high as $1 million a spot.
"They are very large spots – several hundred thousand up to a million," he said, citing talks with ad agencies. Facebook has not confirmed that it is shopping around an ad offering for video and would not comment on Wednesday.
Jewell said talks with agencies seem to indicate that Facebook is serious about pushing the offering out. He also said the high price makes sense, as it represents the first equivalent to primetime television ever offered online given Facebook's massive monthly active user base of 1.5 billion.
"For the first time these agencies used to buying these spots on prime time TV can easily reach that [same audience level] on Facebook," Jewell said.
Answering a request for comment about video, Facebook pointed to its Instagram for Business blog, where it boasts a series of posts about how businesses are using its service, including at a recent concert that celebrated the 25th anniversary of Essence Magazine.
Instagram also this month began allowing users to embed videos to other platforms online, however both services for now remain free and ad-free for users.
The Bottom Line
Ultimately, Facebook is looking to drive as many ad dollars as possible without losing users.
"The first challenge is to find a way to get people to click on the ads, but ultimately those clicks need to run into revenue," said Marc Poirier, co-founder of Acquisio.
Customer data from Spruce Media, an ad manager for the Facebook platform, shows a decline in click-through rates (CTR) in the second quarter, or the percentage of clicks advertisers receive per total ad impressions. CTR slumped 30% in three out of four ad placements, while engagement rates across "likes," "comments" and "shares" declined by an average 47%.
The untapped video market, Jewell said, would be a game changer.