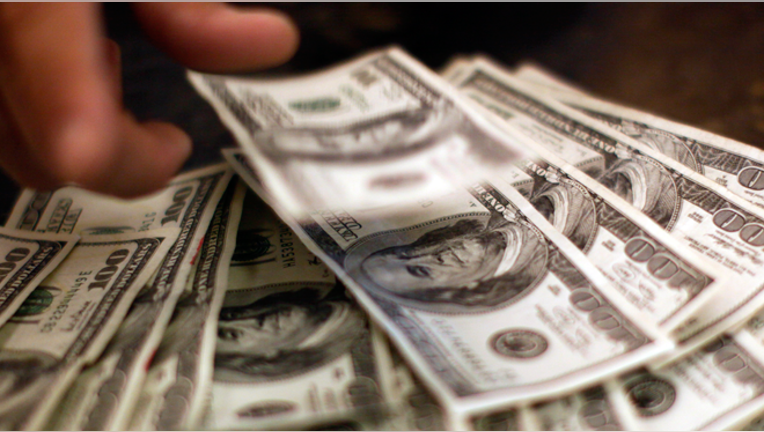 Concerns over conflict in Iraq, Ukraine and Gaza, future U.S. interest rate policy and pumped-up equity markets have prompted asset managers to scale back risk and raise the amount of cash held in portfolios, a survey showed on Tuesday.
Bank of America/Merrill Lynch's monthly asset allocation poll of investors controlling $529 billion showed that in August a net 27 percent of fund managers were overweight cash, more than double July levels.
Investors were holding an average of 5.1 percent cash in their global portolios, up over half a percent from July and at their highest since June 2012, the survey showed. Levels of less than 4 percent are considered typical.
"Historically these kind of high cash levels have coincided with stress in the global economy," said Manish Kabra, a European equities and quant strategist at BofA.
Investors are also wary of equity losses caused by the geo-politics or U.S. Fed moves, Kabra said, noting the number of respondents hedging against a sharp fall in equity markets in the coming three months has reached its highest level since October 2008.
The survey also revealed the biggest monthly drop in portfolio weightings of European banks, with levels at their lowest since August 2012.
Geopolitical risk was seen as the biggest risk for global financial stability, with readings their third highest in the history of the survey, which started in 2001.
The United States last week launched air strikes on Islamist militants who have taken over swathes of northern Iraq. Russia and Western nations have traded sanctions over the conflict in eastern Ukraine and a month-long war in the Gaza Strip has killed 1,938 Palestinians and 67 Israelis.
In another indication of wariness, 78 percent of investors expect a U.S. Federal Reserve rate hike in the short-term, while almost two thirds saw it happening by the end of the second quarter next year.
"The market melt-up is over, or at least on pause, as investors seek refuge while they digest world events and the propect of higher rates," said Michael Hartnett, chief investment strategist at BohA Merril Lynch Research.
In spite of the downbeat mood, investors are holding their nerves on economic growth, with 56 percent expecting global economic growth to accelerate, down from 69 percent for the previous month's survey but comfortably in positive territory.
Overweight positions on emerging markets rose to 17 percent, up from just 5 percent in July, underpinned by expectations of an improving Chinese economy over the next 12 months.
The high cash levels could provide a catalyst for more equity buying if the fears do not materialize, Kabra said. "We see levels above 4.5 percent as a buy signal for global equity markets and expect risk assets to rally in August," he added.
Global investors are underweight on bonds.
Among European fund managers, allocations to European equities saw their biggest monthly drop in three years, to a net 13 percent from 35 percent in July.