Investor in Martin Shkreli's fund says he made millions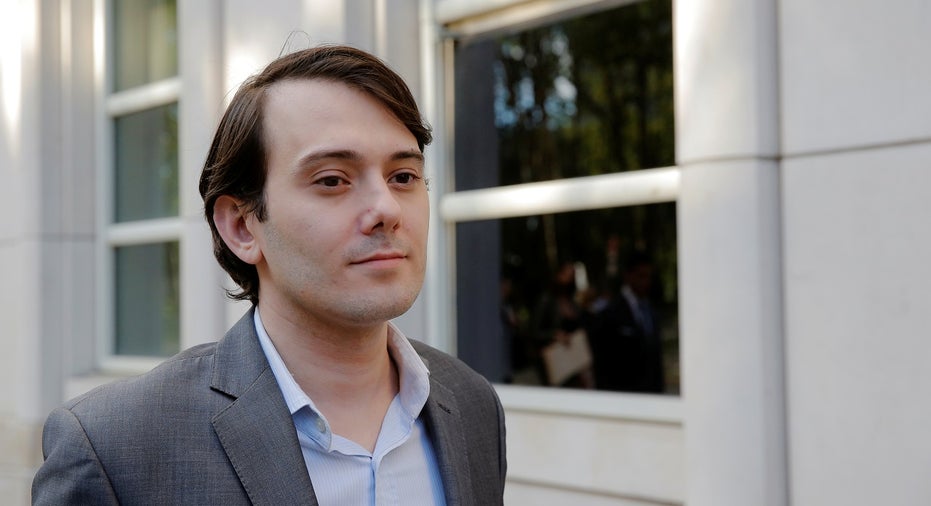 One of the investors former drug company executive Martin Shkreli is accused of defrauding testified on Wednesday that Shkreli lied to him repeatedly, although he eventually made millions of dollars from the investment.
Darren Blanton, a Dallas-based biotechnology investor who appeared in Brooklyn federal court as a witness for U.S. prosecutors, told jurors he invested in Shkreli's hedge fund MSMB Capital after being told the fund was managing $35 million in assets and had an independent auditor.
He said he later learned both of those claims were false and found Shkreli evasive when he tried to get some of his money back. Blanton said he eventually filed a whistleblower complaint with the U.S. Securities and Exchange Commission.
Under cross-examination by Shkreli's lawyer, Benjamin Brafman, Blanton conceded that despite his misgivings, his $1.25 million investment with Shkreli paid off, largely through an agreement in which Shkreli gave him shares in his drug company Retrophin Inc.
Blanton said he still holds 150,000 shares of Retrophin, worth nearly $3 million at Wednesday's closing price of $19.83 per share, and previously sold shares worth $2.4 million. He also said he received a cash payment of $200,000.
Prosecutors have claimed the agreement between Blanton and Shkreli, termed a consulting agreement, was a sham.
Blanton said Shkreli founded Retrophin after learning that a friend of Blanton's had lost a son to a rare disease, myotubular myopathy, and vowed to find a cure.
Brafman's cross-examination is expected to continue on Thursday.
The testimony came after U.S. District Judge Kiyo Matsumoto ordered Shkreli to stop talking about his case in or around the Brooklyn courthouse where the trial is taking place. Five days earlier Shkreli had burst into a room full of spectators and attacked the credibility of a government witness.
Shkreli, 34, gained notoriety in 2015 when he raised the price of a life-saving drug by 5,000 percent as CEO of Turing Pharmaceuticals, sparking outrage among patients and U.S. lawmakers. He at times reveled in the negative publicity as he came to be known as "pharma bro" and his Twitter harassment of a journalist led to him being banned from the social media platform.
The charges he now faces stem not from his time at Turing, but from his management of MSMB Capital, another fund called MSMB Healthcare and Retrophin between 2009 and 2014. Prosecutors say he deceived investors in the funds and eventually repaid them with money stolen from Retrophin.
(Reporting By Brendan Pierson in New York; Editing by David Gregorio and Bill Trott)