Investigations begin into Ohio fertility clinic malfunction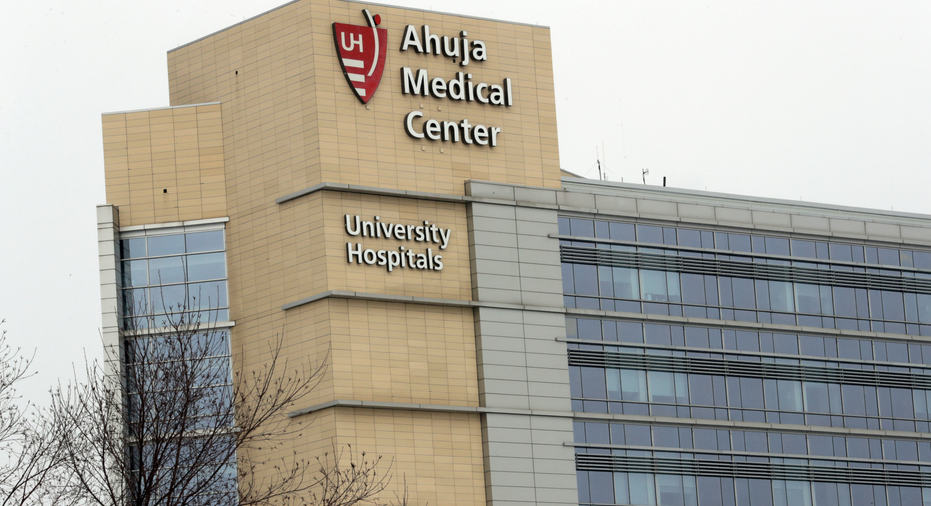 A fertility clinic where thousands of frozen embryos and eggs may have been destroyed in a storage tank failure is being investigated by two accreditation organizations and Ohio's health department.
It's not clear yet what caused the malfunction on March 4 at the clinic run by University Hospitals in suburban Cleveland. It's also a mystery why liquid nitrogen levels for a storage tank at a San Francisco fertility clinic fell dramatically on the same day. There is no known connection between the two episodes.
Couples who've already been told their embryos are no longer viable say they are devastated because now they may not be able to have their own children. Several lawsuits have been filed and more are expected against University Hospitals, which has said about 700 patients were affected.
The College of American Pathology in Chicago is among those investigating the Ohio clinic, which could lose accreditation if it's found to be out of compliance and doesn't resolve the issues, said Dr. Paul Bachner, adviser to the accreditation committee.
The organization, though, doesn't have the power to shut down the operation, The Plain Dealer reported.
Fertility labs seek accreditation because it helps attract patients, said Denise Driscoll, senior director of accreditation for the College of American Pathology.
University Hospitals' fertility lab passed the organization's inspection in 2016 and was scheduled for another inspection this year. The San Francisco lab was found in compliance in 2017.
A second health care accrediting organization, the Joint Commission, certified the fertility clinic along with the hospital last year and is reviewing what happened, a spokeswoman said.
University Hospitals official have said they are determined to help the patients who lost eggs and embryos and that the lawsuits will not affect an independent review.
The American Society for Reproductive Medicine also will look into the incidents with the clinics and their equipment suppliers.
The Ohio Department of Health is investigating whether University Hospitals is in compliance with federal rules for Medicare and Medicaid programs, said department spokesman Russ Kennedy.
The Centers for Medicare and Medicaid Services asked the department to conduct the investigation, he said.