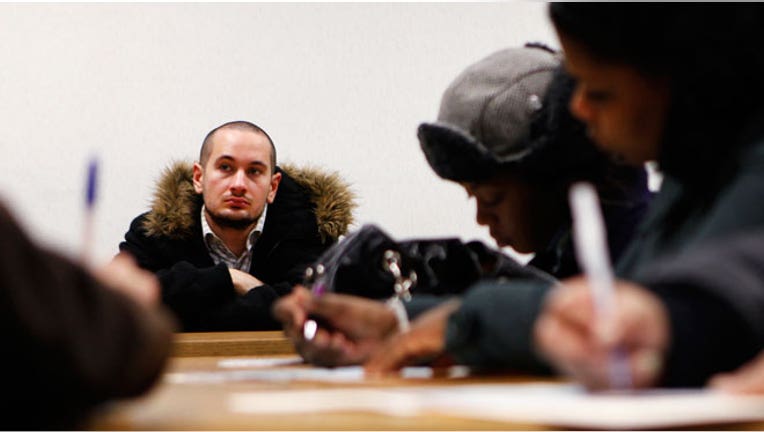 It can be hard for a recent graduate filled with big dreams to feel fulfilled when working behind a desk in the corporate world. To encourage job satisfaction, Gen Y workers are exploring their "intrapreneurial" side by introducing new ideas and concepts above and beyond their normal job duties.
"Intrapreneurs are people who have the inner drive and heart of an entrepreneur but who work within a larger organization," says Douglas Brown, academic program manager for the Malcolm Baldrige School of Business at Post University. "They can invigorate a company's culture and create new value for shareholders and customers."
A new report by Monster.com and Millennial Branding shows that younger workers are more attracted to start-ups and smaller companies because they tend to allow more creative freedom and influence on decision-making abilities. The report also shows that more Gen Y respondents feel that they have their management's support in becoming an intrapreneur. (
While 42% of respondents feel they have opportunities to work on projects outside of their direct responsibility, only 23% feel encouraged to work on these projects.
New to the workforce, grads may lack confidence to bring new ideas and projects to the table and having more positive work experience within their position can only help their case, says Dan Schawbel, career expert and author of Promote Yourself.
"You have to already be really good at proving what your sole responsibilities are--if you aren't really dependable at what you're currently doing, you're not going to be able to move around and work on intrapreneurship projects with success."
Characteristics of a Successful Intrapreneur
Gen Y workers who are creative and self-motivated are more likely to have success pitching intrapreneurial projects, says Jeffrey Quinn, vice president of Global Monster Insights.
"Intrapreneurs embrace change and have an attitude to seek improvements–this could be an admin looking to improve a process or an engineer developing a new technology," he says. "It's also important to have a passion for something they believe in with an eye towards the future and how things could be different or improved."
Young professionals who plan on eventually starting their own business can hone invaluable skill sets and gain useful experience through taking on side projects, says Schawbel.
"Even the mentality of having an intrapreneur mindset at a company, whether you've started these projects or not, is going to help you because that's really how you survive," he says. "It's all about personal accountability and not just waiting around hoping it will happen to you--you see opportunities where other people don't, take initiative and see what's possible."
For grads who want to take on a bigger role at work, here are guidelines young professionals should follow on the road to intrapreneurship and how to effectively introduce new ideas and concepts.
Tip No.1 Be Mindful of Timing
The experts stress that grads should have a solid handle on their job responsibilities and commitment to their position before inquiring about additional work.
Depending on company culture and the size of the organization, grads may not have to wait that long for the chance to introduce their own thoughts.
"That doesn't mean you shouldn't say 'yes' to opportunities that present themselves during this time," says Brown. "If your boss comes to you then it means that he or she thinks you are ready for the test."
As a rule of thumb, Schawbel recommends that new employees wait at least six months to a year to pitch new ideas and suggest possible improvements.
Tip No.2: Know the Culture
It's important for hopeful intrapreneurs to make sure their working environment allows them to take some risks before presenting project ideas, says Quinn.
"These folks should explore their ideas – anything to change a process or the way that something is done today," he says. "Think of how Steve Jobs has revolutionized the music industry or how Michael Dell has worked to continually develop a better PC."
Tip No.3: Create a Project 
To pick the right project, grads should align ideas with the company's mission and be able to clarify how it will add value to the organization.
"Negotiate for the support you'll need to make the project happen," Brown says. "Failures along the way are inevitable, and often improve the result.  Be sure you have the backup and time you need to make it work."
In the long run, successful intrapreneurial opportunities can be extremely beneficial both to the company and for the employee's career path, says Schawbel.
"If you say that you started a new initiative at a company, then you become more than [just an employee]," he says. "You stand out whether you stay at the company for a long time, if you move elsewhere or whatever you end up doing, that becomes part of your story and part of what makes you unique--that's huge."