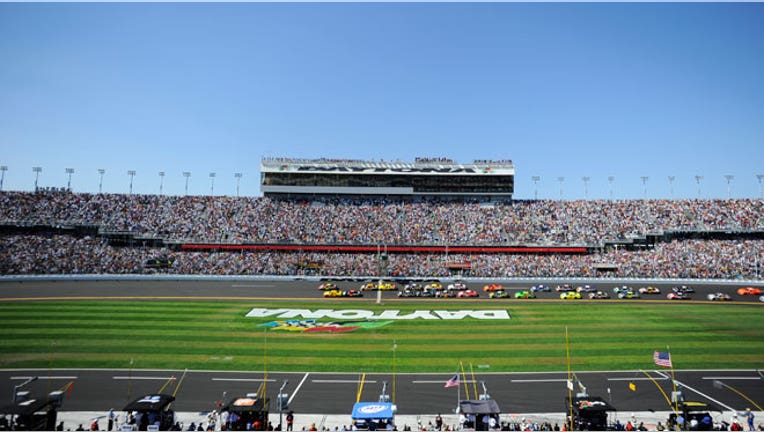 International Speedway (NASDAQ:ISCA) reported a weaker profit for the second quarter, although revenue beat expectations on strong attendance at the company's race tracks.
International Speedway, which owns 13 tracks including Daytona and Talladega, said Thursday admissions stabilized during the latest period. California's Auto Club Speedway achieved its first sellout since 2005, while a move to Mother's Day weekend lifted admissions at Kansas Speedway's Cup event by 15%.
"These results are encouraging signs that NASCAR's Industry Action Plan, and our consumer marketing and capacity management initiatives are working," chief executive Lesa France Kennedy said in a statement.
The Daytona Beach, Fla.-based company logged earnings of $21.5 million, or 46 cents a share, down from $22.4 million, or 48 cents a share, in the year-ago period. Excluding costs tied to renovations at Daytona International Speedway, per-share earnings matched estimates of 50 cents on an adjusted basis.
International Speedway, which also operates Motor Racing Network, expects renovations at Daytona to be completed in 2016.
Revenue improved 6.7% to $190.3 million, topping Wall Street's estimate of $186.3 million. International Speedway said increases in television broadcast rights also drove revenue higher.
Admissions revenue edged lower to $35.7 million, while sales from food, beverages and merchandise raced 79% higher to $22.7 million.
Motorsports revenue checked in at $128.4 million, up 1.9% year-over-year.
Shares jumped 2.7% to $34.45 in recent trading. International Speedway was down 5.3% year-to-date through Wednesday's close.