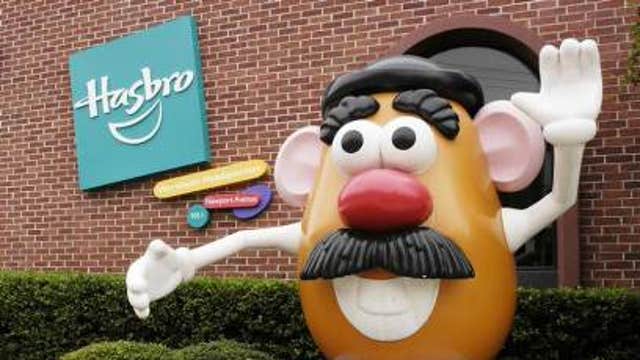 Hasbro Inc, the second-largest U.S. toymaker, reported an 8 percent increase in quarterly revenue on a jump in international sales and strong demand for its action toys based on "Transformers" movies and Marvel Comics' characters.
International sales rose 17 percent in the second quarter, driven by double-digit growth in Europe, Latin America and Asia-Pacific region. U.S. and Canada sales fell 2 percent.
Sales of boys' toys, Hasbro's largest business, rose 32 percent as the release of the latest "Transformers" and "Spider-Man" movies in the quarter pushed up demand for action toys.
Sales of girls' toys such as My Little Pony and Nerf Rebelle bow and arrow toys, which drove Hasbro's revenue in the March quarter, rose 10 percent.
Larger rival Mattel Inc reported last week its third straight fall in quarterly revenue as sales of its Barbie doll declined the most since mid-2009.
Barbie, a billion-dollar brand modeled on an adult woman, is losing its charm among young girls, who now prefer dolls such as My Little Pony based on stories in line with their age.
Hasbro also owns the "Transformers" brand and holds toy licenses for Marvel Comics' characters such as Spider-Man and Iron Man, who have had phenomenal box office success over the past few years.
Hasbro's net income fell to $33.5 million, or 26 cents per share, in the quarter ended June 29 from $36.5 million, or 28 cents per share, a year earlier.
Excluding items, the company earned 36 cents per share.
Revenue rose to $829.3 million from $766.3 million a year earlier.
Analysts on average were expecting a profit of 36 cents per share on revenue of $839 million, according to Thomson Reuters I/B/E/S.
The toymaker's shares closed at $53.21 on the Nasdaq on Friday. The stock has risen 14 percent in the year to Friday's close.