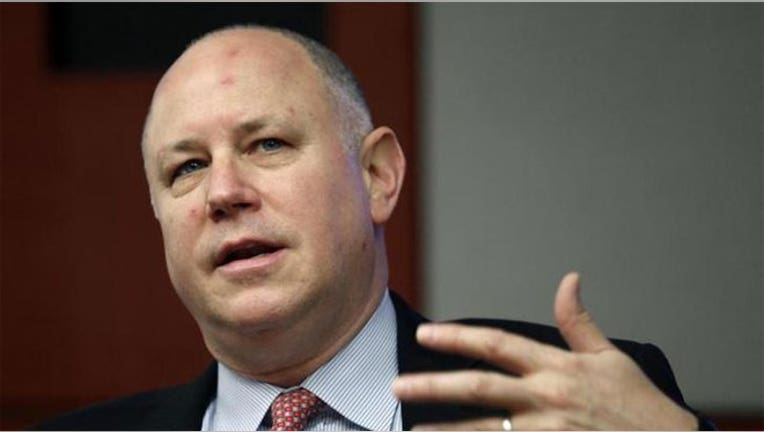 IntercontinentalExchange (NYSE:ICE), the exchange operator set to take over the Big Board, beat the Street on Wednesday with a 2.1% rise in fourth-quarter profits as lower expenses offset slumping trading activity.
Shares of the Atlanta-based company run by Jeffrey Sprecher were flat in the wake of the stronger-than-expected results.
ICE said it earned $129.5 million, or $1.76 a share, last quarter, compared with a profit of $126.8 million, or $1.73 a share, a year earlier.
Excluding one-time items, the company earned $1.84 a share, up from $1.75 a year ago and well above the Street's view of $1.75.
Revenue slipped 1.2% to $323.4 million, narrowly edging estimates from analysts for $322 million. Operating margins were unchanged at 59.5%.
ICE benefited from cost-cutting moves as total operating expenses dropped 1.1% last quarter to $131 million.
"We made tremendous strides operationally and strategically in 2012, again delivering on industry requirements amid continued regulatory change," Sprecher said in a statement. "We delivered record financial results and growth on top of growth, while investing to position our company for the many opportunities ahead."
Like many exchanges, ICE grappled with a slowdown in overall trading activity. Average daily volume in ICE's futures business fell 1% year-over-year to 3.1 million contracts. Transaction and clearing fee revenue slid 4% to $277 million.
ICE said revenue from its credit default swap trade execution, processing and clearing business lost 14% to $36 million. Consolidated market data revenue jumped 14% to $37 million.
Shares of ICE dipped 0.1% to $143.40 ahead of Wednesday's opening bell. The stock has rallied about 16% so far in 2013.
Late last year ICE unveiled an $8.2 billion cash-and-stock transaction to acquire NYSE Euronext (NYSE:NYX), the parent of the New York Stock Exchange. The deal, which is subject to regulatory approval, would end more than 200 years of independence for the Big Board.
Earlier this week NYSE Euronext revealed a lighter-than-expected 75% tumble in fourth-quarter profits on an 11% drop in revenue due to lower trading activity. NYSE said it expects its deal with ICE to close during the second half of 2013.