Intel's Quarterly Results Beat Expectations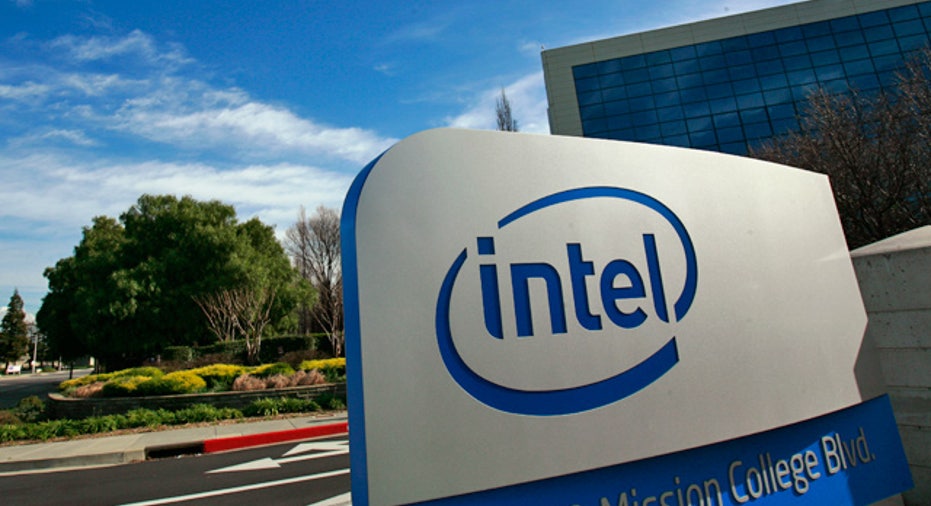 The worlds largest chip-maker, Intel Corp. (NASDAQ:INTC), weighed in with a strong second-quarter Wednesday, as revenue and earnings handily topped expectations for the second quarter.
The chip-behemoth said profit rose 2% to $2.95 billion or 54 cents a share, compared with year-ago profit of $2.89 billion or 51 cents a share. Adjusted earnings improved to 59 cents a share, up from adjusted earnings of 51 cents a share in the second-quarter of last year.
Revenue rose to 22% to $13.1 billion during the quarter, up from year-ago sales of $10.8 billion. Gross margin narrowed 5.5 percentage points compared to the year-ago quarter to 61%.
The results beat both consensus estimates and the whisper number. Analysts polled by Thomson Reuters had predicted earnings of 51 cents a share on revenue of $12.83 billion from the chip-maker. The whisper number, or the unofficial expectation, was two cents above consensus at 53 cents a share, according to WhisperNumber.com.
"We achieved a significant new milestone in the second quarter, surpassing $13 billion in revenue for the first time," said Paul Otellini, Intel president and CEO, in a release. "Strong corporate demand for our most advanced technology, the surge of mobile devices and Internet traffic fueling data center growth, and the rapid rise of computing in emerging markets drove record results."
The company had forecast full-year revenue growth of 20%. In a statement today, Otellini said the first half of fiscal 2011s 23% revenue growth position the company grow annual revenue in the mid-20 percent range.
Wall Street is expecting full-year earnings of $2.29 a share on revenue of $53.24 billion, or 22% year-over-year revenue growth. The company forecast gross margin of 63% for the full year, and 64% for the third quarter, give or take a couple of percentage points. Third-quarter revenue is expected to come in at $14 billion, give or take $500 million, mostly above analyst forecasts for revenue of $13.48 billion.
Wall Streets concerns about the lagging PC market were assuaged some, as the companys PC Client group logged revenue that rose 11% to $8.32 billion, as the companys Data Center Group reported a 15% revenue increase to $2.44 billion. However, Intels Atom microprocessor and chipset revenue fell 15%, compared to the year-ago quarter to $352 million.
Intel used $2 billion to buy back 93 million shares of common stock during the quarter.
Shares of Intel fell 7 cents, a fraction of 1%, on Wednesday to close the session at $22.99 a share. Intel is up 9%, so far this year; the stock was down slightly in trading after hours.