Intel's CEO Has Big Plans For Foundry Business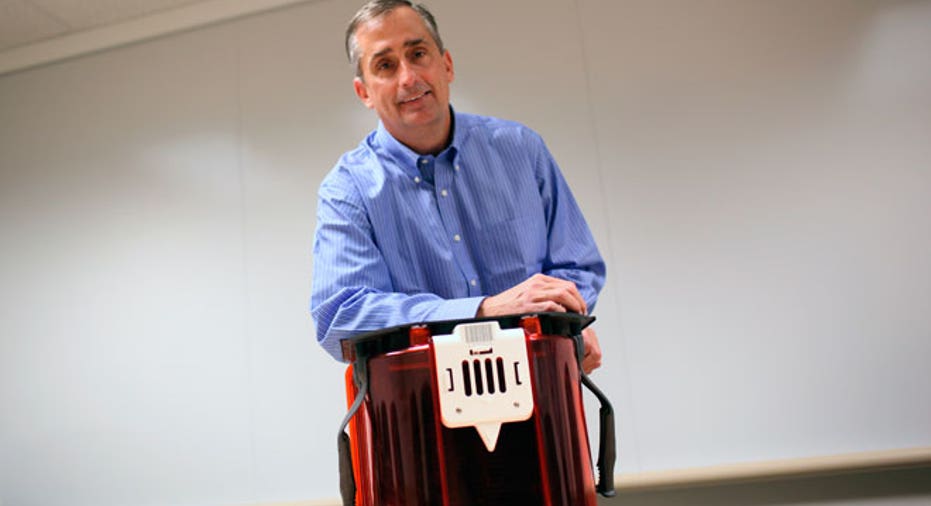 Intel (NASDAQ:INTC) CEO Brian Krzanich said on Thursday he plans to expand his company's small contract manufacturing business, opening the way for more chipmakers to tap into the world's most advanced process technology.
With Intel far behind rivals in making chips for smartphones and tablets, many on Wall Street have called for the company to expand its contract manufacturing business, which currently has a negligible impact on overall revenue, and to open its factories to high-volume clients making mobile chips.
"We're going go much further. If we can utilize our silicon to provide the best computing, we'll do that," Krzanich told analysts.
At his first annual investor day since taking over as chief executive in May, Krzanich said the slumping personal computer industry, Intel's core market, is showing signs of bottoming out.
"Our view is that it's declining but it's beginning to show signs of stabilization," he said.