Intel's 1Q Net Shrinks 25%, Outlook Relieves Market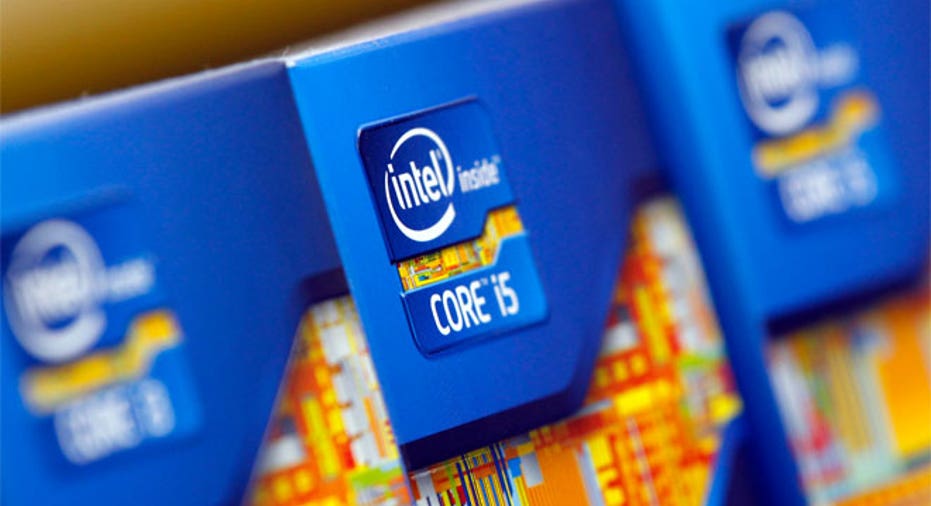 Intel (NASDAQ:INTC) narrowly missed expectations Tuesday with a 25% drop in first-quarter profits amid "market softness," but the world's largest chip makers relieved Wall Street by reaffirming its full-year outlook and forecasting in-line second-quarter results.
Shares of the blue-chip company rallied more than 2% in extended trading, tacking onto a 2.6% jump during regular trading.
Intel said it earned $2.05 billion, or 40 cents a share, last quarter, compared with a profit of $2.74 billion, or 53 cents a share, a year earlier. Analysts called for EPS of 41 cents a share.
Net revenue shrank 2.5% to $12.58 billion, essentially matching the Street's view of $12.6 billion.
"Amidst market softness, Intel performed well in the first quarter and I'm excited about what lies ahead for the company," CEO Paul Otellini said in a statement.
While Intel's results trailed forecasts, the semiconductor largely kept its full-year outlook intact despite recent signs of economic slowdown around the world. Intel sees revenue growing by low single digit percentages in 2013 and gross margins of 60%, plus or minus a few percentage points.
However, Intel did cut its full-year capital spending forecast by $1 billion to $12 billion, plus or minus $500 million.
For the ongoing second quarter, Intel sees revenue of $12.9 billion, plus or minus $500 million and gross margins of 58%, plus or minus a couple percentage points. By comparison, analysts have been calling for revenue of $12.85 billion.
Wall Street cheered the guidance, driving Santa Clara, Calif.-based Intel up 2.05% to $22.45 in after-market trading.