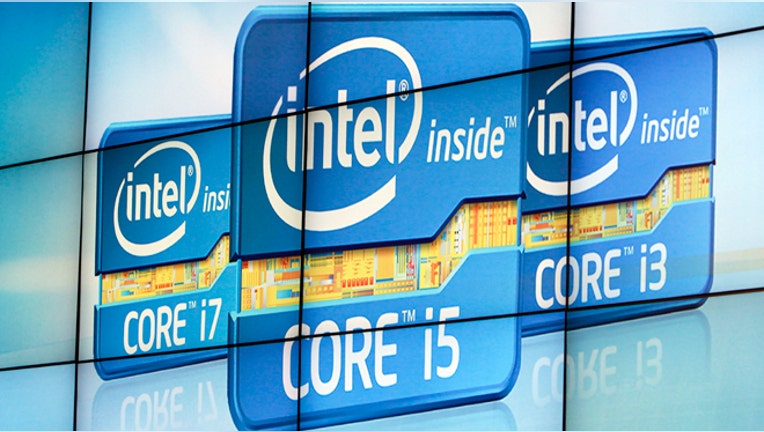 Intel's (NASDAQ:INTC) $15 billion acquisition of Mobileye (NYSE:MBLY) caps off a shopping spree that goes way beyond computer vision for self-driving cars. The chip giant is betting big on an end-to-end solution to drive artificial intelligence, or AI, across a vast array of products, from cars and drones to robots and augmented reality devices.
The Silicon Valley company pegs the market for autonomous vehicle technology at $70 billion by 2030, but it has its sights set much higher than that. Intel aims to become the standard platform for how machines see, interpret, learn from and navigate the world around them.
Analysts have reason to be skeptical, however, as Intel has long struggled to pivot from a PC-centric world. Not to mention, its M&A strategy under former CEO Paul Otellini was all over the map, including deals for Infineon's wireless unit, cable modem chips from Texas Instruments (NASDAQ:TXN) and security software pioneer McAfee, which it mostly unloaded on TPG six months ago.
While I believe the company may have overpaid a bit for Mobileye, current chief executive Brian Krzanich's strategy appears to be much more focused than his predecessor's.
In late 2015, Intel acquired programmable chip leader Altera to supplement its Xeon processors for cloud-based deep learning AI applications. In August, the company agreed to buy machine learning startup Nervana for $400 million. A month later, it announced a deal for computer vision processor maker Movidius. Today it's Mobileye. 
It all makes sense if you understand that machine learning depends on two things: software running on specialized processors that mimic the way humans recognize patterns, and data. Lots and lots of data. The more data machines have access to, the smarter they become.
In an employee email, Krzanich drives home the importance of autonomous vehicle technology with one word: "DATA." "Our strategy is to make Intel the driving force of the data revolution across every technology and every industry," adding: "We are a DATA company."
By seeing and recording its surroundings as it drives, he says that one autonomous vehicle generates four terabytes of data per day, the equivalent of 3,000 people. In other words, two million self-driving cars on the road would generate more data than the world's entire adult population.
That massive, continuous stream of data is important for two reasons. First, it drives demand for the complete, end-to-end autonomous vehicle solution that Intel's in the process of building. By being first, the company aims to become the industry's de facto standard, as it's been for PCs.
The second reason is that it feeds computers information so they become smarter with every passing mile. The more data they consume, the smarter they become. That goes for everything from smart assistants like Amazon's (NASDAQ:AMZN) Alexa and Apple's (NASDAQ:AAPL) Siri to self-navigating cars and drones, personal robots and augmented reality devices.
The importance of the Mobileye acquisition comes into focus when you consider that the power of machine learning AI begins and ends with technology that enables computers to visualize, interpret and navigate their surroundings. And the same core technology enables virtually every AI-based application.
In an interview, Krzanich said, "computer vision will change the world." Indeed. As powerful as today's computers are, they have always been limited by their isolation in metal boxes and rooms. Once they can see, hear, get around and think as we do, they will have the potential to be as smart, if not smarter, than humans.
In the meantime, every tech giant in the Valley and beyond is scooping up talent, technology and companies related to deep learning AI. Not to mention, Tesla (NASDAQ:TLSA), Uber, Google (NASDAQ:GOOGL), Ford (NYSE:F) and virtually every other big automaker is doing the same with respect to self-driving vehicle tech. It's the mother of all mashups.
The race for dominance in computer vision, learning and navigating is on. May the smartest machine win.