Intel Takes Big Step in Chip Foundry Business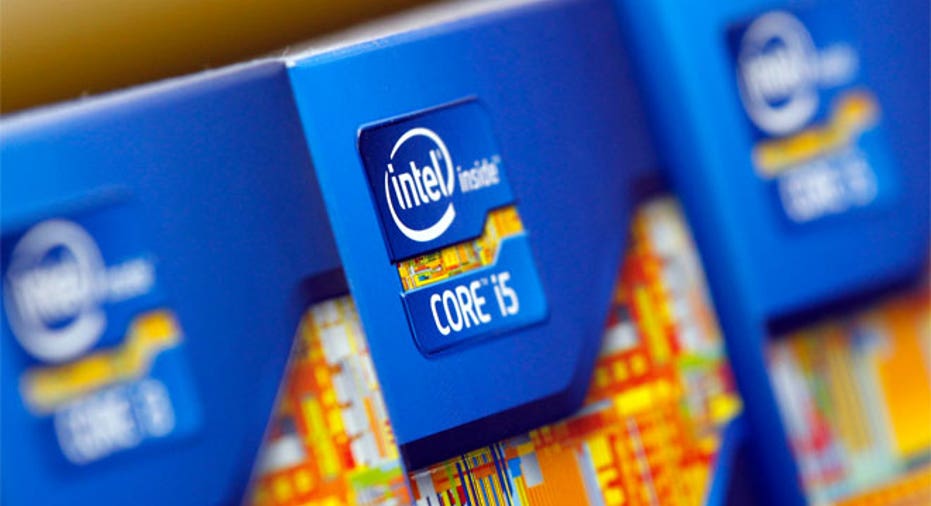 Intel Corp (NASDAQ:INTC) has agreed to make chips on behalf of Altera (NASDAQ:ALTR), a significant step toward opening its prized manufacturing technology to customers on a larger scale, potentially including Apple (NYSE:AAPL).
Sharing its manufacturing plants, or fabs, to strategic customers could help the world's top chipmaker offset the growing costs of developing new technology and help keep the plants running near capacity as Intel's traditional PC business loses steam.
Intel will make Altera's programmable chips using its upcoming 14 nanometer trigate transistor technology, the most notable agreement of its kind announced so far by the chipmaker.
"It's a step in terms of building into a business level we wish to achieve," Sunit Rikhi, Vice President and General Manager of Intel custom foundry, told Reuters on Monday. "There's no doubt in my mind the foundry will be a significant player in the future."
Building new generations of chip manufacturing plants is becoming more and more expensive, and Intel has said in the past it was willing to open its facilities to carefully selected customers - as long as doing so does not its help competitors.
Intel has announced agreements to manufacture on behalf of Achronix Semiconductor Corp and other small chipmakers but Monday's announcement with Altera, one of two leading programmable chipmakers, is potentially much larger.
"They've crossed over the line from it just being a questionable experiment to - we're going to do this for tier-1 customers," said RBC analyst Doug Freedman.
With Intel struggling to find its footing in smarpthones and tablets with its own processor designs, some investors believe Intel may eventually agree to make Apple's processors for the iPhone and iPad.
"If and when we are called upon to serve large mobile customers who can drive a lot more volume, we could serve them today in terms of capability," Rikhi said. "I'm confident we have a very strong platform of offering upon which we can scale."
He declined to discuss Apple specifically.
HEAVY INVESTMENT
Most chipmakers in recent decades have given up running their own capital-intensive fabs, turning instead to contract manufacturing "foundries" like Taiwan's TSMC.
Intel has kept its own fabs and invested heavily in them over decades, resulting in a lead in manufacturing know-how that allows it to make chips that in some respects are more advanced than products from rivals like Qualcomm and Samsung Electronics.
Altera Chief Executive John Daane told Reuters in a phone interview that Altera, which depends on communications infrastructure for about half of its business, is the only major programmable chipmaker that will have access to Intel's plants.
"We are essentially getting access like an extra division of Intel. As soon as they're making the technology available to their various groups to do design work, we're getting the same," he said.
Daane said Intel's manufacturing technology will give Altera's chips a several-year advantage against Xilinx, its main competitor in programmable chips. He said Altera would continue to make other chips with TSMC, its long-time foundry.
Shares of Altera were unchanged in extended trading after closing down 0.96 percent at $35.01. Xilinx was down about 0.9 percent at $37, versus a close of $37.30 on the Nasdaq.
Intel's stock was up 0.49 percent in extended trade after closing down 0.93 percent at $20.23.
(Reporting By Noel Randewich; Editing by Gary Hill, Leslie Adler, M.D. Golan and David Gregorio)