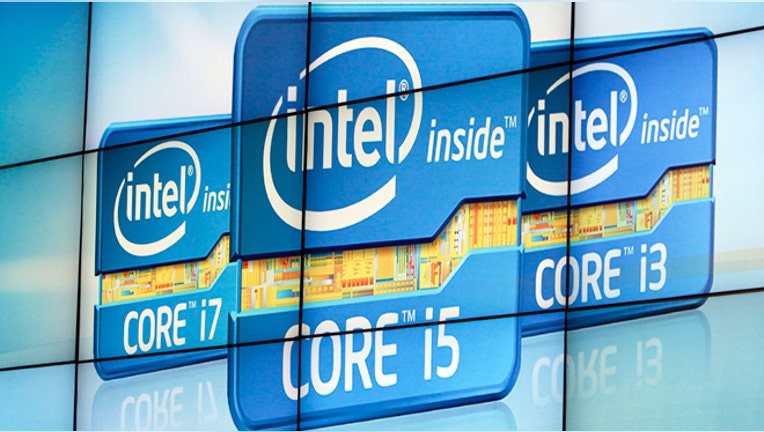 In another sign of diminished PC demand and the anemic economic recovery, chip leader Intel (NASDAQ:INTC) took an axe to its fiscal third-quarter sales view on Friday.
Shares of the tech bellwether retreated about 4% in the wake of the gloomier guidance.
Citing a "challenging macroeconomic environment" that drove weaker-than-expected demand,Intel warned it now expects to generate third-quarter revenue of $12.9 billion to $13.5 billion, well below its earlier call for $13.8 billion to $14.8 billion. Even the optimistic end of the new range would significantly trail the Street's view of $14.2 billion.
Third-quarter gross margins are now expected to come in at 61% to 63%, down from management's previous forecast for 63%, plus or minus a couple of percentage points.
In another negative development, Intel said it is withdrawing its guidance for the full year.
"The company is seeing customers reducing inventory in the supply chain versus the normal growth in third-quarter inventory; softness in the enterprise PC market segment; and slowing emerging market demand," Intel said in a statement.
In light of the new outlook, Intel said its full-year capital spending is expected to be at the low end of its previous outlook for $12.1 billion to $12.9 billion as it accelerates the reuse of existing equipment.
A number of other companies have been grappling with the shift away from PCs and the disappointing recovery, including Dell (NASDAQ:DELL).
On the upside, Intel said its data-center division is "meeting expectations."
That's little consolation for shareholders, who saw Intel's stock slump 4.36% to $24.05. The declines threaten to wipe out Intel's meager 2012 gain of just north of 3%.