Intel Sees PC 'Stabilization,' Logs Mixed 4Q Results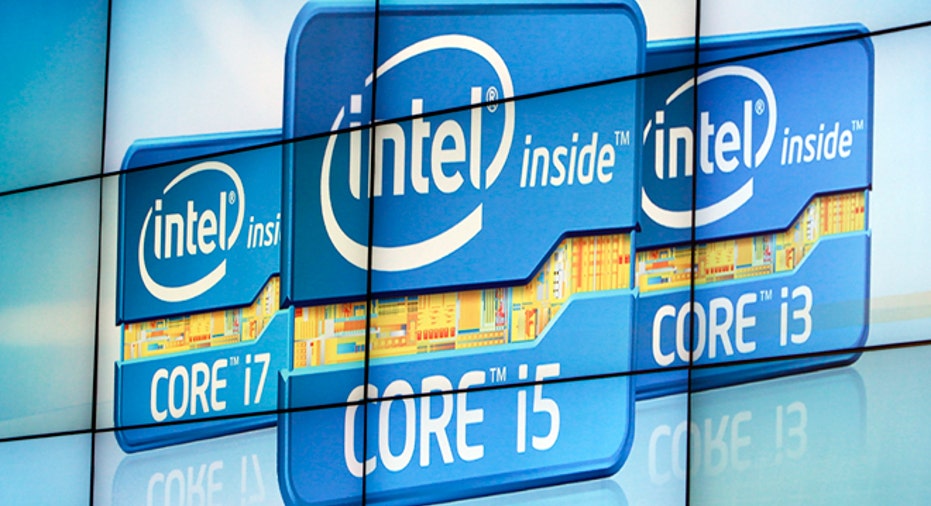 Chip behemoth Intel (NASDAQ:INTC) reported worse-than-expected fourth-quarter earnings growth of 6% on Thursday despite seeing signs of PC "stabilization" and enjoying margin expansion.
Shares of the world's largest semiconductor company fell more than 2% on the mixed results, which also featured a revenue beat and in-line guidance.
Intel said it earned $2.6 billion, or 51 cents a share, last quarter, compared with $2.5 billion, or 48 cents a share, a year earlier. Analysts had called for EPS of 52 cents.
Revenue rose 3% to $13.8 billion, topping the Street's view of $13.72 billion. Gross margins expanded to 62% from 58%, beating the company's expectation of 61%.
"We had a solid fourth quarter with signs of stabilization in the PC segment and financial growth from a year ago," Intel CEO Brian Krzanich said in a statement. "We've built a strong foundation for our business by bringing innovation to the market more quickly across a wide range of computing platforms."
Intel said its PC division generated revenue of $8.6 billion last quarter, flat year-over-year but up 2% from the third quarter.
The company's data center group reported revenue of $3 billion, up 8% from the year-earlier period and 3% from the third quarter. Architecture operating segments generated revenue of $1.1 billion, up 9% year-over-year.
Looking ahead, Intel projected first-quarter revenue of $12.3 billion to $13.3 billion. The midpoint of that range, $12.8 billion, matches consensus calls from analysts for $12.79 billion. Gross margins are seen coming in at about 59%, plus or minus a couple of percentage points.
For the full year, revenue is expected to be about flat from 2013's $52.7 billion, compared with the   Street's view of $53.23 billion. Gross margins are seen at about 60%, plus or minus a couple of percentage points.
Shares of Santa Clara, Calif.-based Intel dipped 2.11% to $25.98 in extended trading on Thursday.
A number of analysts have grown more bullish on Intel this week, with BMO Capital Markets (NYSE:BMO) and JPMorgan Chase (NYSE:JPM) both placing "outperform" ratings on the stock and hiking their price targets to $31 and $29, respectively.