Intel Posts 4Q Profit Beat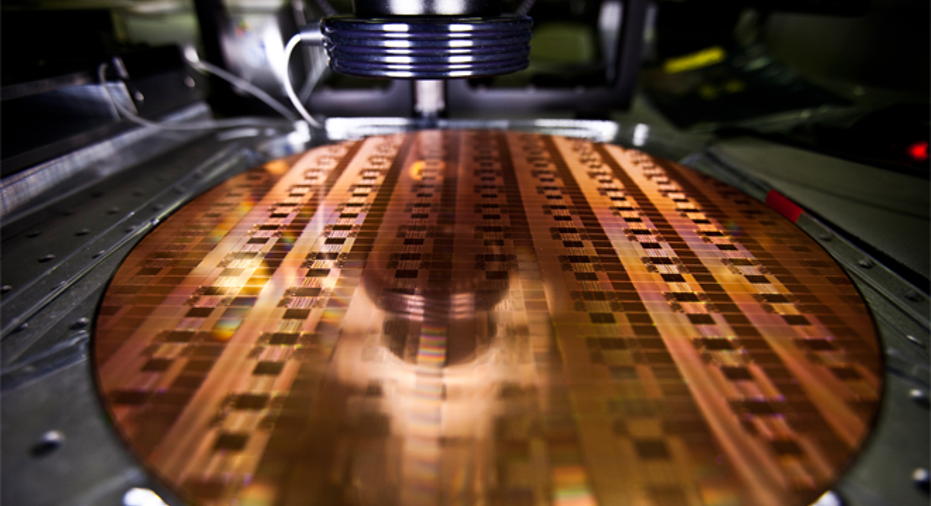 Intel (NYSE:INTC) on Thursday beat Wall Street's estimates for both earnings and revenue, citing improved PC sales and expanding sales of tablets.
The giant chip maker said net income jumped 39% in the fourth quarter to $3.66 billion, or 74 cents a share, up from $2.63 billion, or 51 cents a share, during the same period a year ago.
Fourth-quarter revenue came in at 14.72 billion versus $13.83 billion in the fourth quarter of 2013.
Wall Street had predicted earnings per share of 66 cents and revenue of $14.71 billion.
Intel is attempting to rebound from a down period in recent years caused by consumers' shift away from personal computers to smart-phones and other handheld devices that employ competing technologies.
"The fourth quarter was a strong finish to a record year," Intel CEO Brian Krzanich said in a statement. "We met or exceeded several important goals: reinvigorated the PC business, grew the Data Center business, established a footprint in tablets, and drove growth and innovation in new areas."
While Intel was more profitable than expected last quarter, the current quarter isn't looking so strong. Intel's fourth quarter gross margin of 65.4% beat the Thomson Reuters estimate for 64% but Intel's forecast for the current quarter gross margin is 60%, which is below the 61.2% estimate.
Shares were down 2.3% in late trading.
For the current first quarter, Intel projected revenue between $13.2 billion and $14.2 billion and gross margin of 60%, plus or minus a couple percentage points.
For the year, Intel forecast that revenue will rise by a percentage in the mid-single digits and gross margin of about 62%. Analysts, on average, were expecting revenue to rise 4% and gross margin of 63.4%, according to Thomson Reuters.