Intel Hikes Revenue View as PC Demand Improves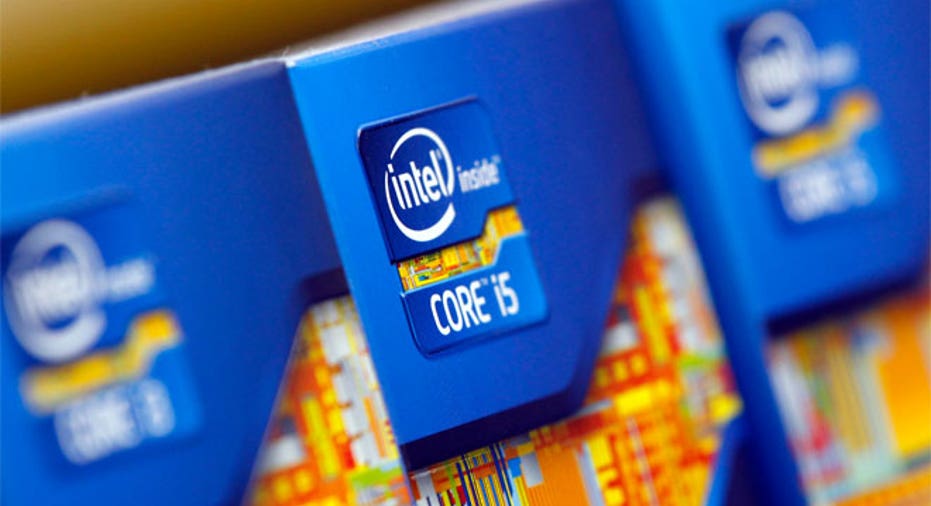 Intel (NASDAQ:INTC) raised its revenue outlook for the current quarter and fiscal year, saying demand for business computers has been stronger than anticipated.
Shares jumped 4.2% to $29.12 in after-hours trading on Thursday. Through the closing bell, Intel was up 7.7% on the year.
For the second quarter, Intel is projecting revenue of $13.7 billion, plus or minus $300 million. The Santa Clara, Calif.-based chip maker previously expected $12.5 billion to $13.5 billion in revenue.
Intel said it expects some revenue growth for the full year, up from a prior estimate for flat sales.
As for gross margins, Intel sees the mid-point of its range to increase by a point to 64%, plus or minus a couple of percentage points, for the second quarter. Intel cited higher PC unit volume. Full-year gross margin is forecasted to be in the upper half of Intel's initial outlook, which called for 61% plus or minus a few percentage points.
The company is scheduled to report second-quarter earnings on July 15.
Intel, which supplies chips used by Dell, Hewlett-Packard (NYSE:HPQ) and other PC makers, has shifted the company's focus to counter a decline in computer demand. Early this year, Intel suggested the PC market was showing signs of "stabilization."