Intel, Google Unveil Android Mobile Partnership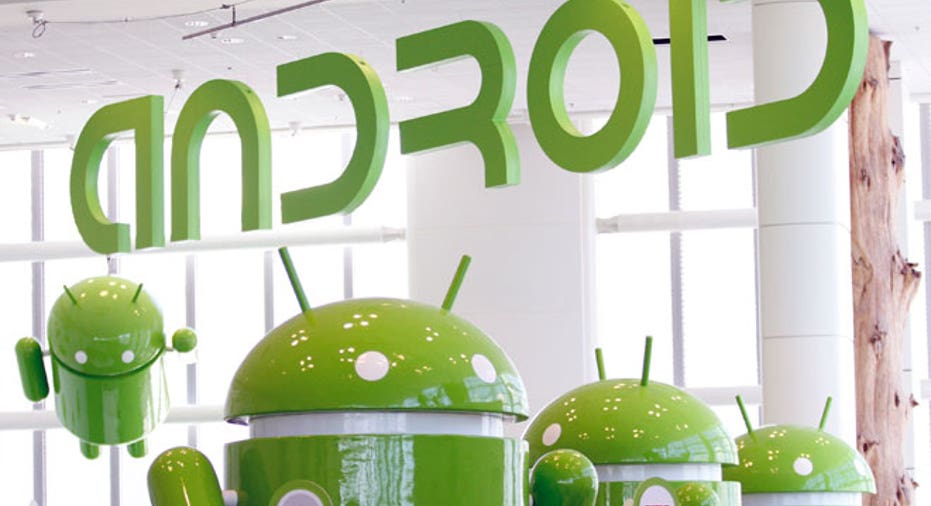 Intel Corp and Google Inc launched a development partnership Tuesday, the latest effort by the world's dominant maker of PC microprocessors to break into the booming smartphone market.
The two companies will work together to optimize future versions of Google's Android mobile software for Intel's ``Atom'' processors, hoping to speed the development and time-to-market of future Intel-powered smartphones.
The move could jump-start Intel's efforts to expand into the market for mobile phones and touchscreen tablet devices at a time when sales of PCs are slowing.
The first Android phones featuring Google chips should be available in the first half of 2012, Intel executives said at the company's annual developer conference in San Francisco Tuesday.
Intel is allying itself with one of the biggest players in the mobile industry. In August, Google announced plans to acquire mobile phone maker Motorola Mobility for $12.5 billion.
And Android software, which Google licenses free to manufacturers, is currently the most popular smartphone software, ahead of Apple's iOS as well as software by Microsoft and Research in Motion.
While Intel is the world's No. 1 maker of PC microprocessors, it has struggled to gain a foothold in the new class of mobile gadgets such as smartphones and tablets.
Today's crop of smartphones, from the iPhone to devices based on Android software, use chips from companies like Texas Instruments and Samsung which in turn license technology from ARM Holdings.
Those chips are considered more power efficient than Intel's -- a key factor for handheld, battery-powered devices.
STILL EARLY DAYS
But Intel Chief Executive Paul Otellini, speaking at the conference, said the smartphone market is still in its early stages.
``The smartphone business is not established in terms of the ultimate shake-out of who's going to win and who is going to lose,'' Otellini said during a chat with reporters following his keynote speech.
``You saw what happened in terms of how fast Android took share from Apple,'' he said. ``So good products on good platforms can really still make a big difference in this industry.''
While Android technically already could support Intel chips, the new partnership will make it much easier for a manufacturer to bring an Intel-based Android phone to market.
Until now, it has been up to phone manufacturers to make their Android phones compatible with Intel chips, whereas future versions of the Android software will work with Intel chips right out of the gate, and will be optimized to take advantage of Intel's technology.
``It's really about Google saying that Intel is going to be a first-class citizen in the Android ecosystem,'' said David Kanter, an analyst with Real World Technologies.
But he added that Intel still needs to win over hardware makers if it hopes to succeed in the smartphone market.
Otellini also again highlighted his confidence in the new ''ultrabook'' computing market during Tuesday's speech, saying the lighter, sleeker laptops should hit store shelves starting this holiday season. (Reporting by Alexei Oreskovic; Editing by Richard Chang and Steve Orlofsky)