Intel Cruises 5% Higher on Upgrade, Samsung Announcement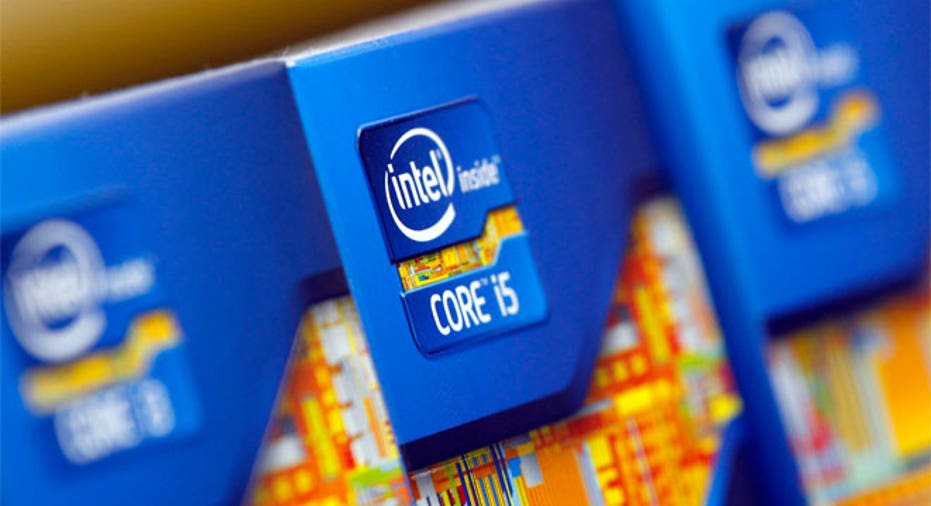 Shares of Intel (NASDAQ:INTC) soared 5% and helped lead the Dow Industrials higher Monday morning after the chip giant received a timely analyst upgrade.
Despite serious obstacles in the shrinking PC market, analysts at FBR Capital Markets upgraded Intel to "outperform" from "market perform."
FBR said Intel's "recent thrust into new markets like networking, foundry, and many others expands Intel's total addressable market from just $70 billion in PC and server to something closer to $200 billion," according to Dow Jones Newswires.
FBR also said it believes Intel's "lofty" guidance for capital expenditures signals the company has confidence in its ability to penetrate those new markets, Dow Jones reported.
The bullish research note lit a fire beneath Intel's stock, which climbed 4.41% to $25.35 Monday morning. Those gains give Intel a 23% rally on the year and also make the stock among the best performers on the Dow Jones Industrial Average on Monday along with drug giant Merck (NYSE:MRK).
Santa Clara, Calif.-based Intel also received a boost from Samsung, which revealed plans to deploy Intel processors in a new version of one of its Android-powered tablets.