Intel CEO Otellini to Retire in May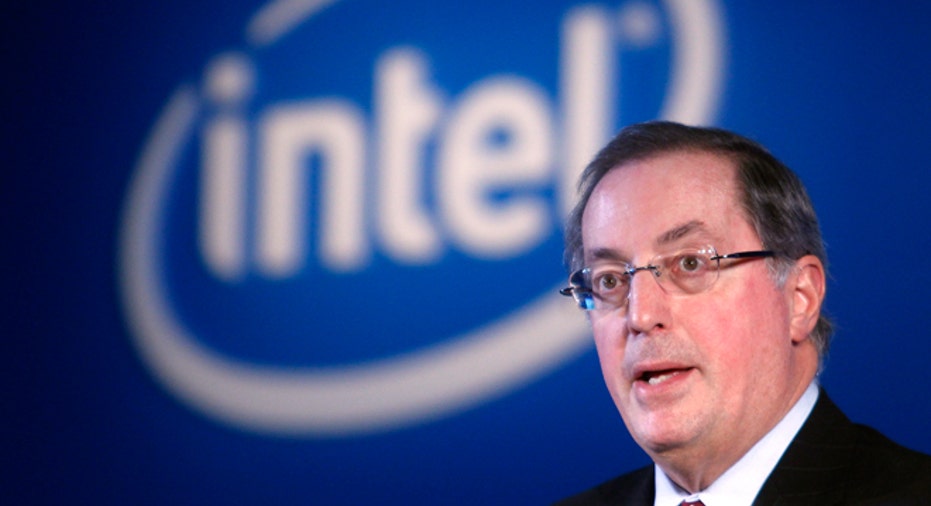 After almost four decades with the company, Intel's (NASDAQ:INTC) longtime CEO Paul Otellini revealed plans on Monday to retire in May, leaving the world's largest chip maker to launch a search for a replacement.
Intel, which has been grappling with a slowdown in PC sales, said its board of directors will consider both internal and external candidates for the top job.
The board also simultaneously promoted a trio of execs to the position of executive vice president, setting them apart as potential internal successors. The promotions are for Renee James, head of Intel's software business; Brian Krzanich, chief operating officer; and Stacy Smith, chief financial officer.
Otellini, 61, is just the fifth CEO in Intel's 45-year history and is credited with guiding the semiconductor maker to a market value north of $100 billion.
"I've been privileged to lead one of the world's greatest companies," Otellini said in a statement. "After almost four decades with the company and eight years as CEO, it's time to move on and transfer Intel's helm to a new generation of leadership."
Intel spelled out a number of milestones the company achieved since Otellini became CEO in 2005: a 181% surge in dividend payments, annual revenue growth to $54 billion from $38.8 billion and EPS climbing to $2.39 from $1.40.
"Paul Otellini has been a very strong leader…and one who has managed the company through challenging times and market transitions," said Chairman Andy Bryant.
Yet whoever takes over for Otellini will have to navigate Intel through tough waters as the global economy continues to generate anemic growth and the chip industry adjusts to a shift away from PCs in favor of tablets and smart phones.
Shares of Intel were halted by the Nasdaq Stock Market ahead of the news and were slated to resume trading at 9:45 a.m. ET. Intel's shares have slumped almost 17% so far this year.