Intel Brightens Outlook as PC Demand Improves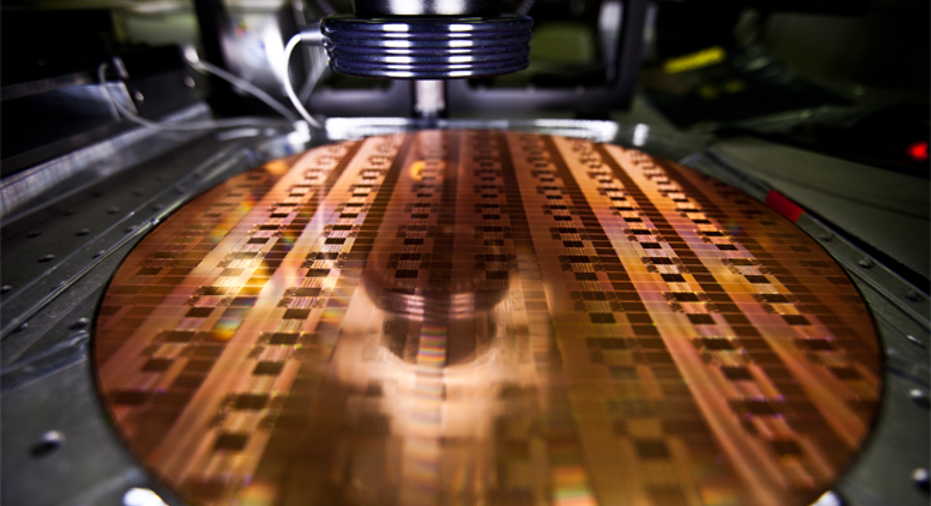 Intel (NASDAQ:INTC) said Tuesday its second-quarter earnings jumped 40%, and the chip maker brightened its outlook amid a rebound in PC demand.
The company booked a profit of $2.8 billion, or 55 cents a share, compared to $2 billion, or 38 cents a share, in the year-ago period. Revenue climbed 8% to $13.8 billion.
Analysts were looking for per-share earnings of 52 cents and revenue of $13.69 billion.
Intel also announced $20 billion in additional share buybacks, with repurchases of about $4 billion planned for the third quarter. Shares rallied 4% to $32.99 in after-hours trading. Intel is already up 18.5% over the last three months.
Intel, which supplies chips to PC makers like Dell and Hewlett-Packard (NYSE:HPQ), began to hint at better conditions in the PC market early this year, when it suggested that demand was showing signs of "stabilization."
In June, Intel raised its outlook for the second quarter and fiscal year, citing stronger-than-expected demand for business computers.
Intel's PC client group logged second-quarter sales of $8.7 billion, up 6% year-over-year. Last week, research firm Gartner said global computer shipments were up 0.1% in the second quarter. IDC said shipments dropped 1.7%, better than the firm's projection for a 7.1% decline.
The data center group saw its revenue jump 19% to $3.5 billion, while the Internet of Things segment recorded a 24% improvement in sales to $539 million.
Gross margin widened to 64.5% from 58.3%, well above its prior forecast of 61%.
"Our second-quarter results showed the strength of our strategy to extend the reach of Intel technology from the data center to PCs to the Internet of Things," chief executive Brian Krzanich said in a statement.
Intel expects gross margin of 66% in the current period, plus or minus a couple of percentage points. Revenue is projected to check in between $13.9 billion and $14.9 billion.
The Santa Clara, Calif.-based company sees full-year revenue growth of about 5%, better than its previous view of some growth.