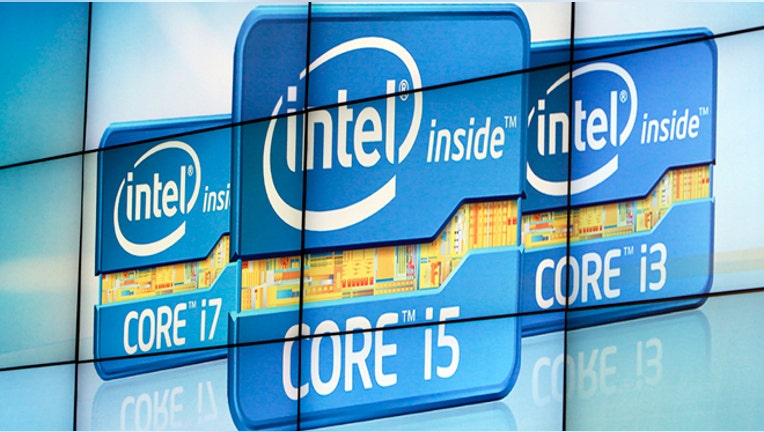 Tech titan Intel (NASDAQ:INTC), the world's largest chip maker, beat the Street late Thursday by posting fourth-quarter profit growth of 11% despite flooding in Thailand.
The upbeat results from the Santa Clara, Calif.-based blue-chip company sent its shares rising more than 1% in extended trading.
Capping off what it called a "record" year, Intel said it earned $3.4 billion, or 64 cents a share, last quarter, up 11% from $3.2 billion, or 56 cents a share, a year earlier. Analysts had been calling for EPS of 61 cents.
Intel said its revenue soared 22% to $13.9 billion, topping the Street's view of $13.7 billion. Gross margins slipped slightly to 64.5% from 64.6%.
Intel managed to exceed Wall Street's lowered expectations following a profit warning in December that called for sales of $13 billion to $14 billion due to flooding at manufacturing plants in Thailand and the weakening PC demand.
"2011 was an exceptional year for Intel," CEO Paul Otellini said in a statement. "With outstanding execution the company performed superbly, growing revenue by more than $10 billion and eclipsing all annual revenue and earnings records."
Intel said its fourth-quarter revenue in the Americas rose 19% to $2.66 billion, while sales in Asia-Pacific surged 58% to $8.02 billion. Growth was slower in Japan and Europe, where revenue rose 9% and 14%, respectively.
Looking ahead, Intel projected first-quarter revenue between $12.3 billion and $13.3 billion, which is in line with forecasts from analysts for $12.8 billion.
First-quarter GAAP gross margins are seen at about 63%, plus or minus a couple of percentage points.
Shares of Intel, which have rallied more than 20% over the past year, traded up 1% to $25.89 in late trading.
Intel's beat stood in stark contrast with Google (NASDAQ:GOOG), which sold off in late trading after posting disappointing results.