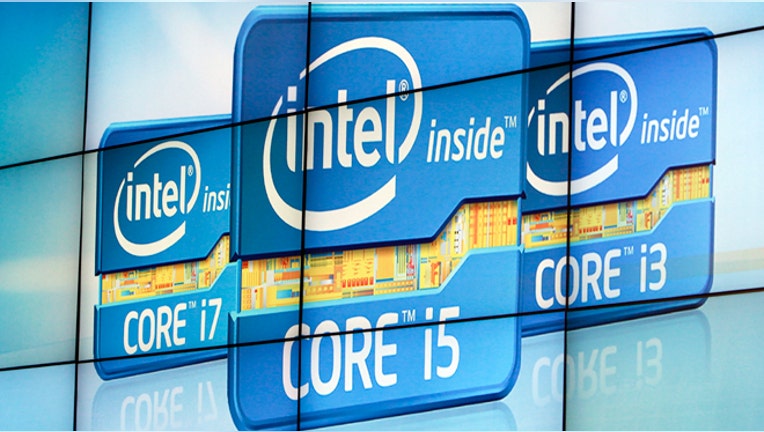 Intel Corp. (NASDAQ:INTC) weighed in with fiscal second-quarter results that were in line with expectations, but the shares initially slipped in after-hours trading as the chip-maker warned of slowing growth in the third quarter.
"As we enter the third quarter, our growth will be slower than we anticipated due to a more challenging macroeconomic environment," said Paul Otellini, Intel president and CEO, in a statement. "With a rich mix of Ultrabook and Intel-based tablet and phone introductions in the second half, combined with the long-term investments we're making in our product and manufacturing areas, we are well positioned for this year and beyond."
The chip-maker cut its full-year revenue view to between 3% and 5% growth; Intel had expected growth in the high "high single-digits." The company issued third-quarter guidance for revenue in the range of $13.8 billion and $14.8 billion, mostly below the Street's expectations for $14.6 billion.  Gross margin is expected between 63% and 64%.
In the second quarter, the chip-maker reported net income of $2.8 billion or 54 cents a share, compared with year-ago profit of $2.95 billion or 54 cents a share.
Revenue came in at $13.5 billion, up from year-ago sales of $13.03 billion. Gross margin rose to 63.4% from 60.6%, beating expectations.
The company beat expectations, even though revenue was a little light.  The Street was expecting 52 cents a share on revenue of $13.56 billion, according to a poll by Thomson Reuters.  However, it missed the whisper number, or the unofficial expectation for earnings per share, of 55 cents, according to WhisperNumber.com.
Shares of Intel are up 12% so far this year.  The stock fell on the news of results, but was trading up 1.65% 20 minutes after the bell.