Insurers Reel From Japanese Disasters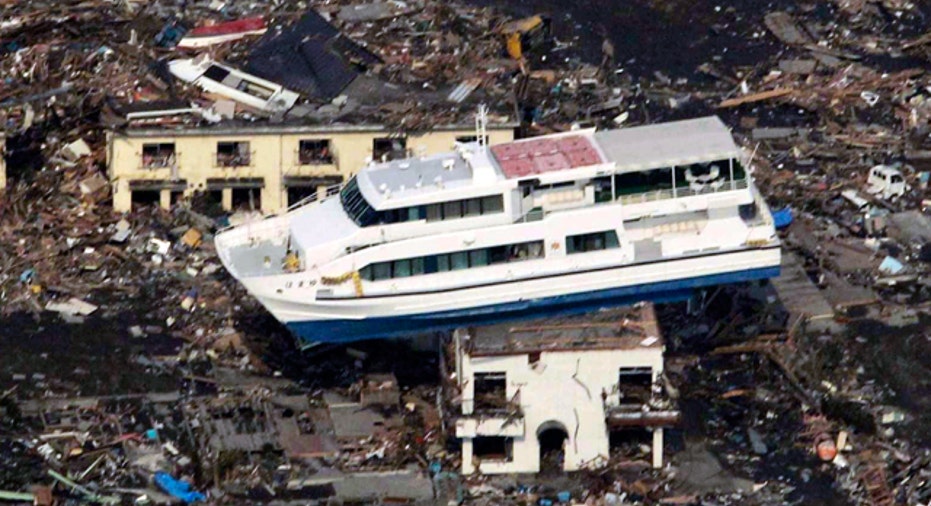 Insurance stocks like Aflac (NYSE:AFL) that have exposure to disaster-ridden Japan suffered heavy losses on Tuesday as the markets tumbled from the uncertainty generated by the epic earthquake, huge tsunami and worsening nuclear crisis.
The selling comes after Japan's Nikkei 225 plummeted 10.6% on Tuesday, capping off its worst two-day market meltdown since the global financial crisis in 1987.
Aflac, the No.1 insurance company in Japan in terms of individual policies in force, tumbled more than 9%, making it the worst performer on the Standard & Poor's 500. The company relies on Japan for 75% to 80% of its sales and profits, Reuters reported.
The economic damage and insurance losses related to Friday's magnitude 9.0 earthquake and the resulting tsunami and nuclear crisis are still being assessed. A Barclays provisional estimate released on Tuesday said damages could exceed 15 trillion yen, or 3% of Japan's gross domestic product.
AIR Worldwide, which specializes in catastrophe modeling, predicted over the weekend the insurance industry could be slammed by insured property losses of between $15 billion to $35 billion. However, that forecast did not include losses stemming from the huge tsunami that caused serious damage.
Other insurance stocks also took heavy losses on Tuesday, including Hartford Financial (NYSE:HIG), Prudential (NYSE:PRU) and MetLife (NYSE:MET).
The losses for insurance stocks may also be related to their investment holdings in Japan's markets, which tumbled to their lowest levels in nearly two years on Tuesday as the nuclear crisis worsened.
Insurer profits are also likely to be pressured by the currency fluctuations. According to Dow Jones Newswires, UBS estimates every 1 yen/$1 change translates to 5 cents to 7 cents 2011 EPS impact for Aflac.