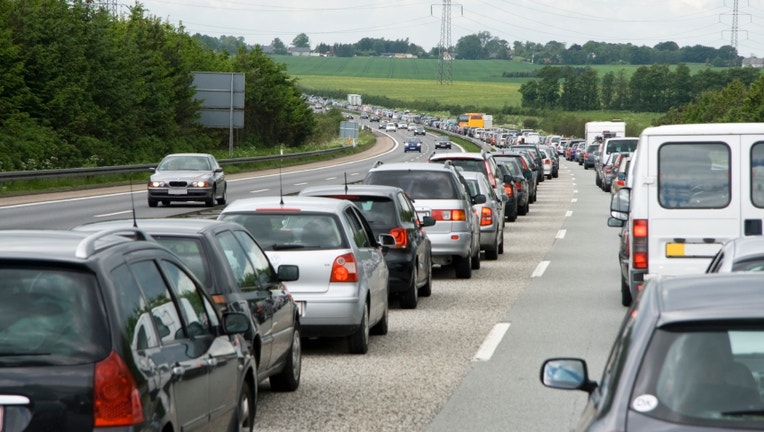 It turns out that most of us are pretty happy with our car insurers. According to the latest results from the J.D. Power U.S. Auto Insurance Satisfaction Study, overall satisfaction with car insurance companies hit its highest level since the year 2000, when J.D. Power first started the study.
On a scale of 1,000 points, customer satisfaction jumped up a whopping 16 points to an all-time high of 810. Customer satisfaction seems to be climbing, despite the fact that rates have been increasing for the past five years and continued to climb this year. The study found that roughly 19% of customers were hit with an insurer-initiated increase in their premium; last year that number was 20%.
The good news is that the premium increase was much lower than last year, $86 compared to $153 in 2013. There are many events that can trigger a rate hike. According to Penny Gusner, consumer analyst with Insure.com, "While traffic violations and changes in vehicles or drivers will often increase rates, statewide or localized increases may also occur. These are usually due to more crime or claims in your area."
Car Insurance Rates, Service Experiences and Shopping for a New Policy
The J.D. Power Insurance Shopping Survey, released in April of this year, found that when consumers are hit with a premium increase, roughly 13% will compare insurance companies and shop for a new insurer."A premium increase often triggers shopping behavior, but we're seeing fewer people shopping," said Jeremy Bowler, senior director of the insurance practice at J.D. Power. "This indicates that insurers are more effectively communicating with their customers, making them aware of the premium increases when they occur and why they're necessary, and demonstrating the value of their coverage."
While a rate increase will send drivers shopping, a bad customer service experience is even more distressing. A full 28% of consumers started looking around for new insurance after being treated poorly.
The experience that a consumer has with a brand tends to be more important than price. According to Bowler, "Price becomes a priority when a consumer is choosing an insurer from a short list. The biggest driver of customer satisfaction is the experience they have with the brand, regardless of whether they are dealing with an agent or with the insurer directly via their website."
Ken Toney, a Brightway Insurance agency owner in Lake Mary, Florida, finds that assessment to be true. "Brightway's approach doesn't focus on price," he says. "Instead, we focus on really understanding the customer's needs. We keep our customers happy by knowing them and their insurance needs, providing highly customized policies that meet their needs and being responsive to their needs over the lifetime of their policies."
What insurers are doing right
Insurers must be doing something right, because loyalty is definitely improving. Over half (51%) of consumers claim they "definitely will" renew their policy with their insurer. This is a 2-point bump from 2013. The surveyed drivers are so happy with their insurance companies that 49% of them are "definitely" going to recommend their insurer to their friends and family.
Consumers reported improved experiences across every single factor the survey measured. The biggest improvement, up 20 points, was the price factor. According to J.D. Power this is due to the fact that 55% of consumers saw their premium stay flat this year, compared to 52% in 2013.
The billing and payment factor improved 19 points, and interaction, which has the biggest impact on satisfaction, shot up by 13 points. Insurers have been more proactive when it comes to notifying customers of a premium rise via their preferred communication channels; 57% received notification prior to a price bump. That number was 53% in 2013.
Surprisingly, smaller insurers are gaining the most ground. While the 20 largest insurers had an overall improvement of 10 points, the smallest insurers cranked up their scores by 41 points.
Bowler attributes the bump to the fact that smaller, regional players are catching up to the big national insurers. "National insurers were well ahead of the pack, incorporating digital technology as well as direct sales," he says, but "smaller insurers are now catching up to the national acts."
Unsurprisingly, customers who have a strong relationship with their insurance agents tend to be more satisfied with their coverage and less likely to shop. Consumers who rarely talk to their agent report much lower satisfaction levels.
Technology continues to boost satisfaction levels by allowing customers to contact their insurers through a variety of channels. The report shows that among Technologists (customers who prefer to communicate via technology), over 60% have contacted their insurer in the past 12 months, using the insurer's website and social media.
Satisfaction with Car Insurance Companies Varies by Region
Insurers were ranked by the region they operate in, finding a national champ is difficult as not all insurers operate across the entire country.
Satisfaction rates varied with Texas and the Central regions at the top of the list with satisfaction scores of 820. On the other end of the spectrum were California and New England regions that came in at 795.
Is your insurer in the top three in your region? Check out the complete list of regional results below:
California - Wawanesa (852) was No. 1 in the California region. Ameriprise came in second at 824 and Auto Club of Southern California Insurance Group rounded out the top three at 822.
Central - Auto-Owners Insurance (853) came in first in the Central region, followed by Shelter (844); State Farm ranked number three at 830.
Florida - The Hartford received top honors in the Florida region with a score of 827. Auto-Owners Insurance (815) was second and Progressive was third at 811.
Mid-Atlantic - The Hartford brought home a first-place ranking with 833 in the Mid-Atlantic region. Erie Insurance (830) ranked second, and GEICO and State Farm tied for third at 809 each.
New England - Amica Mutual (868) was No. 1 in the New England region. State Farm (833) came in second and Nationwide (814) ranked third.
New York - GEICO and State Farm tied for first in the New York region with a score of 822 each. New York Central Mutual (811) came in third.
North Central - Auto-Owners Insurance (840) received the highest score in the North Central region. State Farm (829) managed a second-place showing and Grange Insurance (826) rounded out the top three.
Northwest - PEMCO Insurance (854) came in as No. 1 in the Northwest region, followed by The Hartford (834) and State Farm (829).
Southeast - Tennessee Farm Bureau (844) had the highest satisfaction ratings in the Southeast region. North Carolina Farm Bureau (843) was No. 2 and Auto-Owners Insurance (839) managed a third-place showing.
Southwest - State Farm (836) was the best-liked insurer in the Southwest region with Liberty Mutual and The Hartford tied for second with 820 each.
Texas - Texas Farm Bureau Insurance (852) ranks highest in the Lone Star region with Allstate (830) coming in second and State Farm (826) third.
The original article can be found at CarInsurance.com:Insurers keeping drivers happy amid rising car insurance rates