Insurance That's 'Just Right' for an Old Car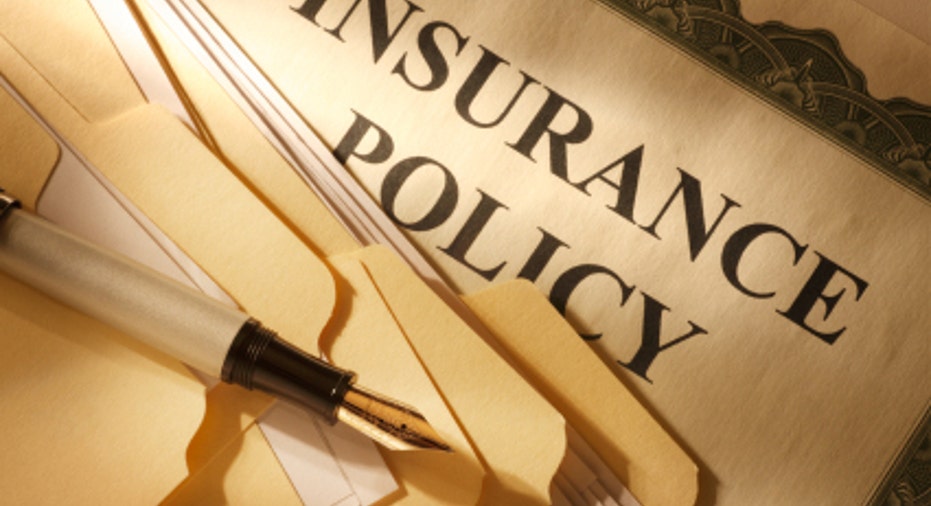 Whether you drive an aging set of wheels because it's cheaper or because it has sentimental value, there are important things you need to know about buying insurance for an old car. In your auto insurance quote, you don't want to spend more on coverage than you need, but you also don't want to wind up without enough car insurance.
If you own a car that is getting on in years, you're not alone. Automotive research firm R.L. Polk and Co. reports that the average age of the more than 240 million cars and light trucks on U.S roads has climbed to a record 11.2 years. In 1995, the average age was 8.4 years. The recent recession has contributed to the trend of drivers keeping cars on the road longer.
Consider cutting coverages
There are a few key ways an old car can drive down auto insurance costs. For example, you might be able to drop collision and comprehensive coverage from your policy. Jeff Schroeder, senior products manager at Los Angeles-based Mercury Insurance, says it's important to recognize when a vehicle is overinsured because you don't want to waste your money.
Collision coverage pays to repair your own car following an accident.
Comprehensive pays for damage caused by factors other than accidents. The types of damage covered by comprehensive typically include fire, theft, vandalism, natural disasters and collisions with animals.
According to the Insurance Information Network of California, if the vehicle is valued at $1,000 or less, the chances are good that collision and comprehensive coverage aren't worth the cost.
But don't be too hasty
Before you reduce coverage on your older car, make sure you understand how much it would cost to replace the vehicle. In some cases, it may make sense to keep full coverage on a years-old car that has maintained a high value.
"If your car is valued at a point that is higher than what you would want to pay out of pocket to replace it, you may want to think twice about dropping coverage," says Tully Lehman, a spokesman for the Insurance Information Network of California.
To get an estimated value, you can go online to check Kelley Blue Book, Edmunds.com or the National Automobile Dealers Association, or NADA, Guide.
Don't skimp on liability insurance
Even a clunker of a car can cause a lot of damage to other vehicles or people. So, you want these types of liability coverage in your auto insurance quote:
Bodily injury. This will cover any injury your car does to another person. It also covers your legal bills if another person in the accident decides to sue. Note that this insurance does not cover damage to vehicles. And it only covers the other party in the accident -- not you or any family members on your policy.
Property damage. This will cover damage to another car or other property, such as a railing. Again, don't skimp on this coverage, because you could put yourself at financial risk if you damage another person's property and you are sued.
Is the car valuable -- to thieves?
Be careful not to assume you'll save on insurance with any old car because some vehicles that lost their new-car smell long ago can be magnets for car thieves. Certain models are targeted because of high demand for their parts. Having a car that is likely to be stolen can raise your insurance costs, warns Lehman.
Your car's rate of theft isn't as important for determining your insurance costs as your driving record or where you reside, but it is something insurers will consider, he says. The National Insurance Crime Bureau, or NICB, releases Hot Wheels, an annual list of the 10 most-stolen vehicles in the U.S. In the most recent report, 7 of the 10 were older cars manufactured in 2000 or earlier.
That's no beater car -- that's a classic
If you have an aging car that might be considered a classic, there are special insurance considerations.
Consult an insurance company that specializes in classic cars. Generally, these cars are defined as about 25 years old or older and in good condition. If a classic-car insurer agrees to cover your vehicle, you likely will be expected to store it in a garage and limit your annual mileage, says Jill Bookman, CEO of American Collectors Insurance in Cherry Hill, N.J.
The car typically will be insured at an agreed-upon value, which can be substantial for some rare models, says Bookman. Even so, the premiums generally will be cheaper than for a standard policy because classic-car drivers are extra cautious, and the vehicles aren't on the road very much.
"Our cars are not used in the same way," Bookman says. "They are driven carefully. The average annual premium is less than $250."
Old cars can bring teen drivers savings
If there are teen drivers in your household, you probably won't want to hand them the keys to a valuable classic. Still, you generally can save money if your teen drives an older vehicle. A used car with a low market value might be just what you're looking for.
Because teen drivers tend to have high accident rates, they are costly to insure. But when they drive older cars, the rates will be lower because such cars are cheaper to replace than newer models.
While it's important to consider the auto insurance savings from an old car, Lehman cautions parents not to forget about safety. Make sure your teen's used car is roadworthy. A car that's too old may be missing important modern safety features, such as anti-lock brakes and air bags.
Copyright 2013, Bankrate Inc.