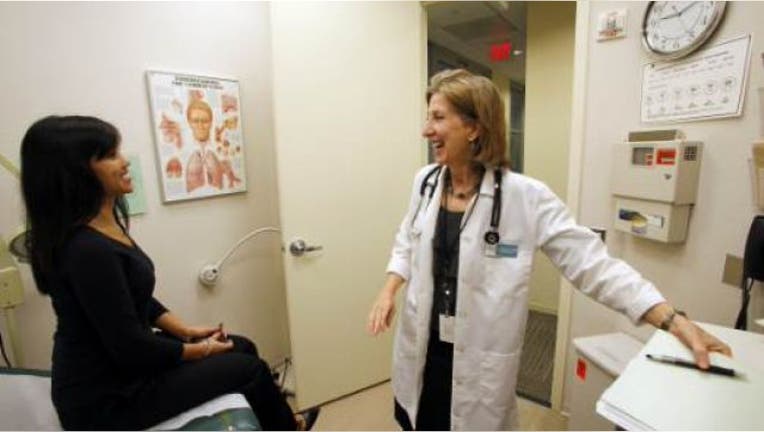 Insurance companies and commissioners across the country now face the heavy task of deciding how they will handle already-cancelled health-care policies under the president's new administrative 'fix' for the Affordable Care Act.
The president's plan allows insurance companies to continue to offer existing policies that don't meet Affordable Care Act standards into 2014 if the insurer chooses. But many insurance companies worry that extending or re-instating cancelled policies might be easier said than done.
The president met with the heads of major insurance companies including Aetna (NYSE:AET) and Humana (NYSE:HUM) on Friday at the White House to discuss implications of the administrative ruling.
Obama said Thursday that the nearly five million individuals who had received policy cancellation letters would have the opportunity to have their coverage reinstated for one year at the discretion of insurers and state regulators. The move would not allow insurance companies to offer non-compliant plans to new enrollees, and they would be required to explain the difference between old policies and new offerings on the ACA exchanges, which include more comprehensive benefits.
America's Health Insurance Providers, which represents more than 90% of insurers across the country, was the first to weigh in on the president's announcement and expressed concerns as to how the fix would impact premiums and marketplace stability.
"Changing the rules after health plans have already met the requirements of the law could destabilize the market and result in higher premiums for consumers," the group said in a statement. "Premiums have already been set for next year based on an assumption of when consumers will be transitioning to the new marketplace.  If now fewer younger and healthier people choose to purchase coverage in the exchange, premiums will increase and there will be fewer choices for consumers.  Additional steps must be taken to stabilize the marketplace and mitigate the adverse impact on consumers."
The National Association of Insurance Commissioners (NAIC) also spoke out Thursday, saying the president's move could result in higher premium costs.
"We have expressed these concerns with the Administration and are concerned by the President's announcement today that the federal government would use its 'enforcement discretion' to delay enforcement of the ACA's market reforms in 2014 for plans that are currently in effect.  This decision continues different rules for different policies and threatens to undermine the new market, and may lead to higher premiums and market disruptions in 2014 and beyond," NAIC President and Louisiana Insurance Comissioner Jim Donelon said in a statement.
Aetna says that while it supports allowing individuals to keep the plans they like, state insurance commissioners will have to act quickly to move the process along.
"We support efforts to allow people to keep what they have. However, we will need cooperation and expedited approval from state regulators to remove barriers that would make it difficult to make this change in such a short period of time. State regulators will need to allow us to update our policies and secure appropriate rates so we can get these plans back in the market," an Aetna spokesperson told FOX Business. "We agree with AHIP that action will need to be taken to address the destabilizing impact this change will have on the exchange marketplace.   We will continue to communicate with our customers as we develop a solution to reinstate these policies."
Some states have already issued their ruling on whether they will be extending cancelled plans. 
Washington has said it will not be extending coverage despite Mike Kreidler, the state's insurance commissioner, support of ObamaCare. "In the interest of keeping the consumer protections we have enacted and ensuring that we keep health insurance costs down for all consumers, we are staying the course," Kreidler said to the Seattle Times. "We will not be allowing insurance companies to extend their policies."
Arkansas and Vermont are also following Washington state's move and not allowing policyholders to return to their old plans, The Washington Post reports. Ohio, Florida and Kentucky will allow residents to keep plans that they like if insurance companies will let these policies be reinstated. As of Friday mid-morning,  Utah, Colorado, Oregon, the District of Columbia, Indiana, Mississippi, South Dakota and Nevada are still deciding how they will handle the administrative fix, according to reports from the Associated Press and The Washington Post.