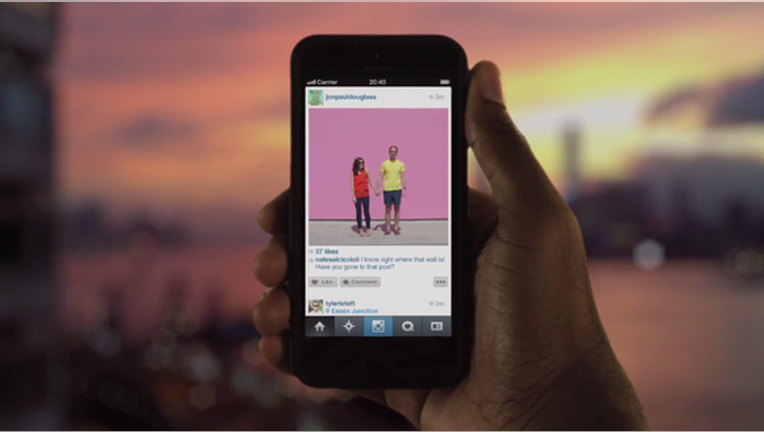 Taking a page from the playbooks of both Facebook and Snapchat, Instagram introduced two new features Monday: live video streaming and private photos and videos that disappear after being viewed.
With ephemeral video and photo messages, Instagram matches a feature that is the hallmark of Snap Inc.'s Snapchat -- arguably Instagram's biggest rival.
Snapchat doesn't have live video (yet), but if it did, it might resemble Instagram's get-it-while-it's-live version: Once a stream is finished, it can't be viewed. Instagram's parent company, Facebook Inc., has been pushing live video hard, along with Twitter Inc.'s Periscope and Alphabet Inc.'s YouTube -- but those videos get saved and can be replayed later.
By keeping live video ephemeral, Instagram hopes to make it less about broadcasting and more about hanging out, said Kevin Weil, Instagram's head of product. As such, live video is part of Instagram Stories, the section of the Instagram app where people and brands share photos and video that disappear after 24 hours. (Stories, which has 100 million daily active users just three months after its debut, was Instagram's first big challenge to Snapchat.)
If someone you follow is streaming, a "Live" badge will appear on their Instagram Stories icon. You will get a notification about a live video if it is someone you interact with regularly.
Live video will roll out slowly, Mr. Weil said. This week, it will go to select people in the U.S. Over the next couple of months, the feature eventually will reach all of Instagram's half-billion users.
In Instagram's private messaging feature -- Instagram Direct, which you access by tapping the paper airplane icon -- you can send specific friends photos and video that are timed to disappear after they're seen.
Like Snapchat, these shared visuals can have filters and doodles. Message recipients will be able to "replay" a disappearing message, allowing them to see it twice. And if they screenshot what you send them, you'll receive an alert. The rollout of disappearing photos and video starts Monday on iOS and Android.
With these moves in place, Instagram locks horns with Snapchat, matching nearly every feature. Yet Mr. Weil said they're more than just me-too additions. "We want you to be able to capture and share your moments the way you want to with exactly who you want to. We couldn't do all that without features like these."
Write to Nathan Olivarez-Giles at Nathan.Olivarez-giles@wsj.com