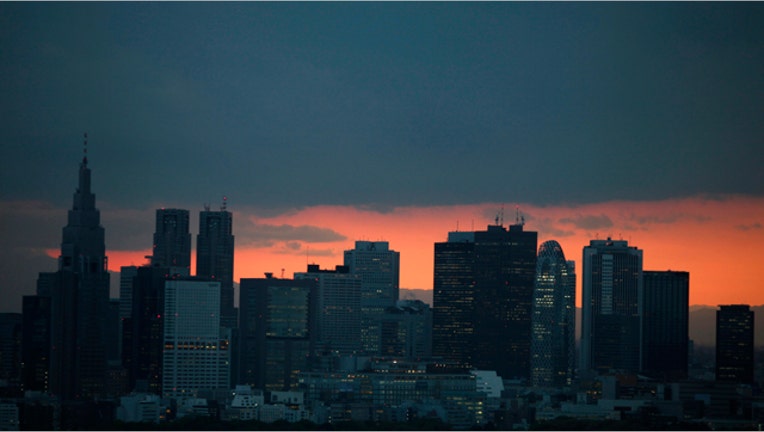 Thirty years ago, I spent two weeks in Japan, representing one of six U.S.-based design centers for the world's largest chipmaker at the time, NEC. What I found was a nation far more technologically advanced than ours.
Our meetings had whiteboards that could capture and print notes. Evening events included karaoke machines that displayed lyrics so we could sing along to popular songs. The bathrooms at the company's sprawling conference center had heated toilet seats. You could even buy hot or cold sake out of street vending machines.
Not only did Japanese companies dominate in semiconductors and consumer electronics, they were making major inroads into computing, communications and infrastructure.
Japan had a network of high-speed bullet trains that operated like clockwork and smart highways that provided real-time route guidance to drivers. And Toyota would soon launch CD-ROM and then GPS-based car navigation systems in domestic models that would later launch in the U.S. under the Lexus brand.
In addition to NEC, a laundry list of Japanese giants including Sony, Panasonic, Epson, Canon, Hitachi, Toshiba, Casio, JVC, Pioneer, Nintendo, Fujitsu, Mitsubishi, Olympus, Nikon, Ricoh and Seiko were quickly becoming enormously popular global brands. Some of them still are, but they're few and far between.
Aside from a few car companies, only Canon, Sony and Panasonic still crack the top 100 global brands – and they're closer to the bottom than the top. Those lists are now entirely dominated by U.S. multinationals – U.S. technology companies, to be exact.
The question is, what happened to Japan Inc? More important, can understanding the demise of a nation that once dominated the technology world help us prevent the same thing from happening to America?
We all know that Japan's economy never fully recovered after its enormous real-estate bubble burst around 1990, but the surprisingly rapid and ubiquitous demise of its leadership in technology has far more to do with an overbearing culture of corporate bureaucracy than any economic factor.
At its core, the problem with Japan Inc. has always been an old school hierarchy that stubbornly supports the status quo while making meaningful change all-but impossible.
Frustrated with the inflexible mindset of NEC's management, I left the company a few years after that fateful meeting. But Japan was an enormous market and I would return many times over the coming years. After hundreds of meetings and dealings with most of Japan's technology giants, one thing I can tell you is this: whatever news I brought of changing tides in America was always met with extreme skepticism bordering on delusional disbelief.
Whether it was the emergence of third-party workstations, personal computers based on Windows and Intel processors, local and wide area networks from 3COM and Cisco, Personal Digital Assistants (PDAs) like PalmPilots, outsourcing to Taiwan and China, or the Internet, their reaction was always the same. They never bought a word of it.
Even if I managed to convince a manager to consider the possibility that they were increasingly out of sync with the direction that American tech companies were heading in, the notion would get squashed somewhere along the way up the long chain of command.
Ironically, American companies were once the same way. But by the late 80s and early 90s, our corporations were already focusing on core competencies, outsourcing commodity functions like manufacturing (for better or worse), reducing organizational layers, and becoming more lean and nimble to facilitate rapid decision-making.
Unfortunately, Japan Inc. never got the memo.
There were countless meetings where gray-haired executives of Japanese companies would literally fall asleep. I remember one such powwow where my boss, the CEO of an S&P 500 company, was presenting and a top Sony executive simply nodded off. And his subordinate would not wake him up. That would have been disrespectful.
Don't get me wrong. Japanese business leaders have no monopoly on getting trapped by their own inertia. They're not the first to have been asleep at the switch when disruptive innovation was literally changing the world around them. The corporate graveyards are full of companies whose leaders were blinded by their own success.
When Apple launched the iPhone in 2007, Blackberry's co-CEOs refused to believe that its groundbreaking multi-touch screen and virtual keyboard might actually catch on. Their denial doomed the company that had once completely dominated the smartphone market.
What is unique about the demise of Japan Inc., however, is its scale. Never before has corporate bureaucracy and mass delusion taken down an entire nation of industry-leading giants. While nobody can predict if that will ever happen again, the big takeaway is that, if it happened once, it can happen again.