Goya, America's largest Hispanic-owned food company, has opened a new facility in Jersey City, New Jersey. The structure will serve as Goya's corporate headquarters and regional distribution center in the Northeast.
Goya says the new center is part of the largest expansion in the company's history.
1. Company History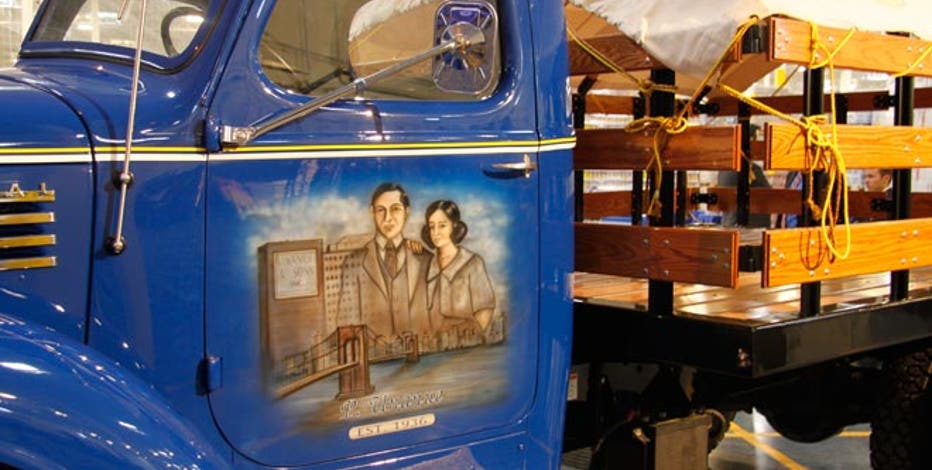 ---
Founded in 1936, Goya produces over 2,200 food products from the Caribbean, Mexico, Spain, Central and South America. The company was founded by Don Prudencio Unanue and his wife, immigrants who opened a small storefront in Lower Manhattan.
Goya relocated to Brooklyn in 1958, and established its headquarters in Secaucus, New Jersey in 1974. The company celebrated its 75th anniversary in 2011, during which time it launched new campaigns and initiatives.
Goya invested $500 million in global expansion over the past 10 years, $250 million of that allocated to New Jersey alone. Groundbreaking on the Jersey City site took place in September 2012. In 2014, the company opened up three new facilities in Texas, California and Georgia. Goya currently operates 26 facilities worldwide and employs over 4,000 people.
2. Goya Goes Green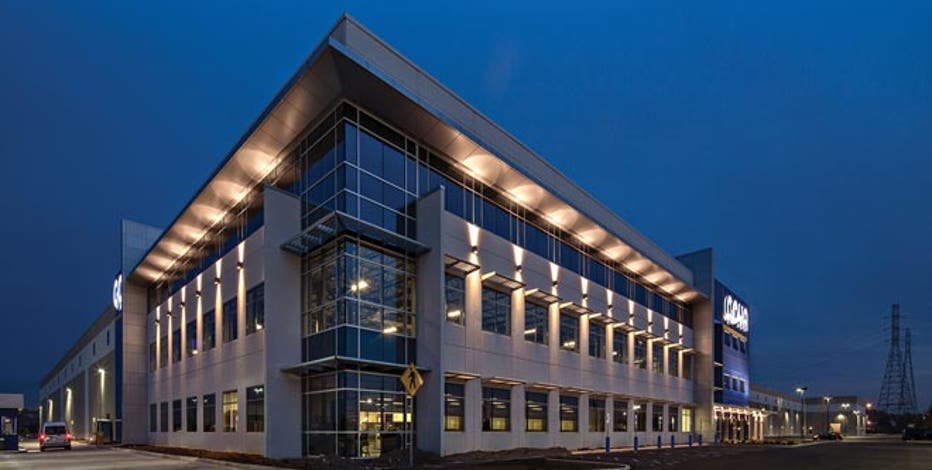 ---
Goya says the logo on the Jersey City facility can be seen from the New Jersey Turnpike as well as from the Secaucus junction. The center is comprised of a 600,000-square-foot warehouse for distribution and a 42,000-square-foot corporate office space. There is also space for parking, a garage, trucks and a truck maintenance area.
"It is the culmination of almost 80 years of hard work and part of a 10-year strategic plan, designed to reach new consumers and strengthen the Goya brand worldwide," said President of Goya Foods Bob Unanue.
The facility is completely run by a solar powered energy system using 12,000 panels on 11 acres of rooftop, which Goya estimates will save them an average of $60,000 per month. Natural light is brought in by skylights throughout the building, and indoor temperatures are regulated remotely by a Building Management System.
Waterless urinals will reduce the consumption of water. Goya installed a 1.5 megawatt mobile diesel generator and a 1.25 megawatt natural gas generator in the event of a natural disaster.
3. The Warehouse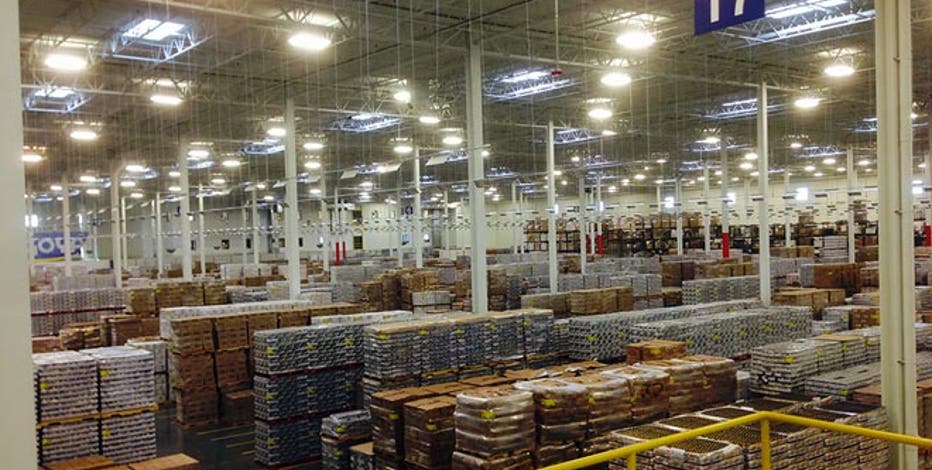 ---
Goya's warehouse can store products as high as 42 feet, and operates on a management system that maximizes product rotation and visibility. The company's refrigerated and frozen products are received at a 'cold dock' and stored in a 50,000-70,000-square foot refrigerator.
One feature that is unique to the New Jersey facility is a 'Pallet Flow and Push Back Rack,' a system that separates the forklift equipment from product extraction activities.
4. Other Facility Highlights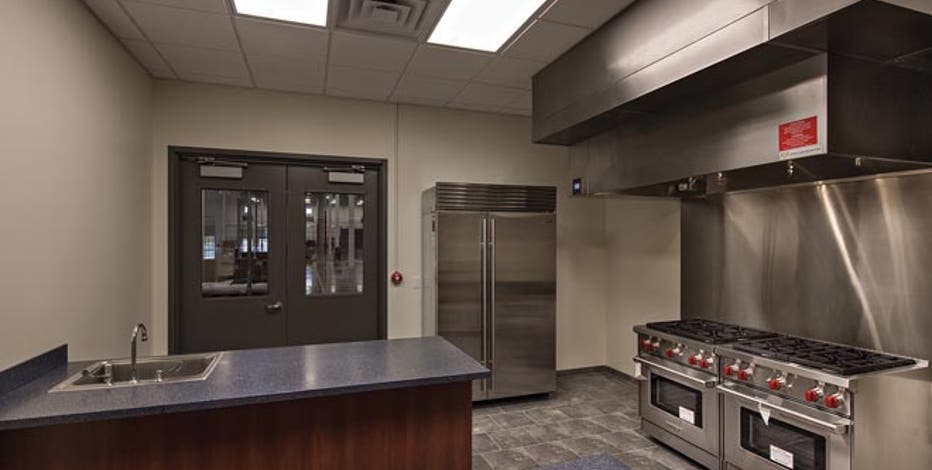 ---
Kitchens at the new facility will allow Goya employees to research and develop products and recipes.
Employees will have access to a cafeteria and coffee stations, as well as be able to utilize the facility's gym. Goya is also in the process of creating an outdoor track around the building that employees can walk or run.
A 10,000-square-foot trucking service center, which is still being built, will repair company trucks.
5. What about Secaucus?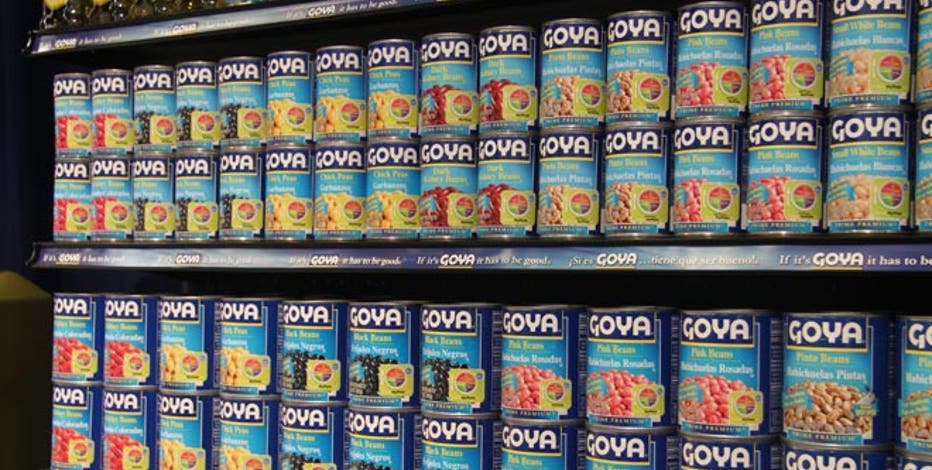 ---
Despite the corporate headquarters shifting to Jersey City, the 240,000-square-foot production facility in Secaucus is still very much being utilized. It is undergoing renovations, which are expected to be completed in July.
It will be equipped with solar panels and advanced technology.  A continuous motion line for Goya's rice mix will produce 600 bags of rice mix per minute, which is six times faster than the current production rate.
Rail service at the Secaucus facility will reduce transportation costs, traffic congestion and fuel consumption, according to Goya.