Inking Out Profit Growth During Tough Times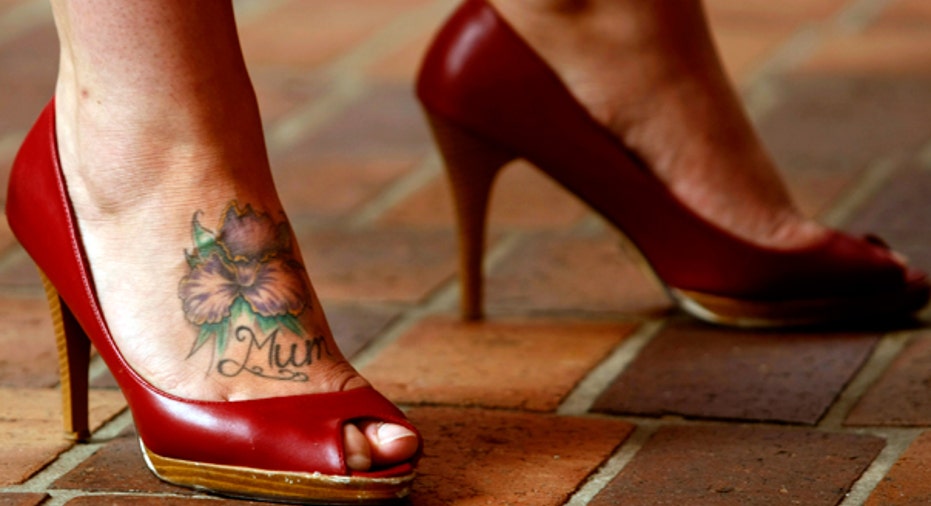 It turns out, the tattoos business is recession-proof—both their execution and their removal.
John Keefe, CEO of tattoo and laser hair removal business Dr. Tattoff, says his California-based small business has seen a significant increase in traffic since the recession, and he sees no signs of business slowing down. In fact, he has expanded from one location in Southern California, to five locations across the country, with several more stores openings this year.
For Keefe, planning was key for his successful rapid expansion.
"It's easy to go out there and put a new pin in the map and not be successful. Make sure you understand where you are going and understand your audience," he said.
Keefe answered the following questions about what it's like to being growing during a sluggish economy, and why more consumers are opting to get their ink removed. Here's what he said:
FBN: Why has your business grown in this economy?
Keefe:  Tattoos are everywhere: one out for six people that has a tattoo is actively trying to figure out a way to get it off. Based on the demographics, that's about nine million people in the U.S…what happens is life changes and that may not represent who you are anymore.
FBN: Who is your average consumer?
Keefe: We treat a wide variety of people for tattoo removal, from Hollywood stars to 72-year-old men. Yesterday, we treated a professional basketball player for the Dallas Mavericks. However, the majority of our customers are 25-35-year-old single females who are college educated and making better than $50,000. The tattoo they got is not what they are about anymore.
It's a self-image change. It's affordable and effective, but it takes awhile, and laser removal is the only way to do it.
FBN: Why are you expanding so rapidly in the next few months?
Keefe: On the macro level, this is a huge business. There is no organized competition for us. We've probably done more procedures than anyone else in the world. Our medical director is probably the leading expert in the world. Will Kirby, the medical director, was also a winner of Big Brother, and I think it helped in terms of business growth.
FBN: Why do you say Google is the key component to growth?
Keefe: If you Google (NASDAG:GOOG) tattoo removal, we would come up on the first page. We treat people from all around the world because of this. We had a guy come in from London.
If you are going to have a procedure done like this, you want to have it done by someone who knows what he or she is doing.
FNB: Why have you expanded in this economy?
Keefe: The key is about execution. If you are any kind of business owner, whether you are the owner of Joe's Dry Cleaning or Berkshire Hathaway, you have to build a plan from economic causes or external causes and when it goes off kilter, you have to fine tune and tweak it.
FBN: Is there an increase in customers looking to remove tattoos for jobs?
Keefe: Only on the margins. For instance, if you want to go into the military today, they are restricting in what you can have in terms of ink…I go back to our core demographic, which is women between 25-35 years old; it's a self image deal.
FBN: What is the procedure like and how many appointments does it take?
Keefe: Will Kirby and another fellow dermatologist created the first predictive scale, and there are multiple factors that go into play.
Ironically, the least important is the size of the tattoo. Probably first is skin type.
A laser goes through your skin at a billionth of a second and fractionates the ink and those particles are absorbed in the blood stream. It takes multiple treatments to break up the ink. The darker skin you have, the more treatments you will need. Another factor is proximity to the heart. Ankle tattoos are going to take more treatments. It takes 10 treatments, six or eight weeks apart, it's a year-long process.
FBN: How much does it cost?
JK: We charge $49 by the square inch. If you buy the package of treatments, then we give you a discount. It's not so much we want your cash flow, but the reality is, if you prepay, you are more likely to go.
FB: Biggest lesson you've learned doing business in this economy?
JK: Patience. I would love to go out and open 100 of Dr. Tattoff's out tomorrow, but if you are going to grow a business, you need to do it with the capital structure that makes sense.