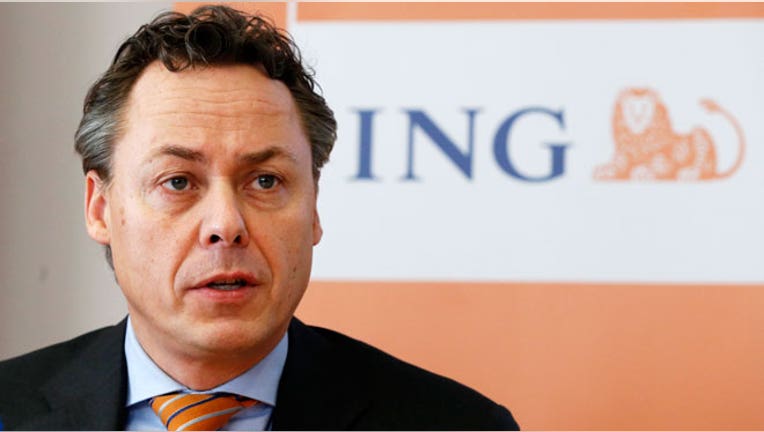 Dutch insurer ING (NYSE:ING) said Friday that Ralph Hamers, the current head of the company's division in Belgium, will succeed CEO Jan Hommen when he steps down in October.
The move highlights ING's focus on its core European business after it divested businesses in Asia and the Americas in an effort to streamline the company. Last year, ING sold operations in Malaysia, Thailand and Macau for a combined $4 billion.
Hommen's four-year term on the executive board will expire after the company's annual meeting on May 13, however the board is expected to reappoint the chief executive who turns 70 in April as a member through Oct. 1 to help ensure a smooth leadership transition.
Hamers, 46, will also join the board at that time.
"Over the past four years Jan Hommen has done an outstanding job, guiding ING through the most challenging period in its history," said Jeroen van der Veer, chairman of ING's supervisory board. "We are convinced that in Ralph Hamers we have found a successor who has the leadership style, skills and expertise to continue to execute the strategic course ING is on."
Hamers, who joined ING in 1991, has been CEO of ING Belgium and Luxembourg since March 2011 where he helped drive the growth of online sales channels and modernize the branches.
Prior to that, he held rolls in the company's global risk management and structured finance groups, served as General Manager of ING Romania and CEO of ING Bank in the Netherlands.
In 2007 he was appointed the global head of ING's commercial banking network and in 2010 he served as head of network management for retail banking direct and international.
"Together with my colleagues I am determined to build on the strong, customer-oriented foundation that Jan Hommen has laid for us," Hamers said.
Shares of ING climbed 1.3% in Friday morning trade to $8.27.