Industry Insights: AI and the Future of E-Commerce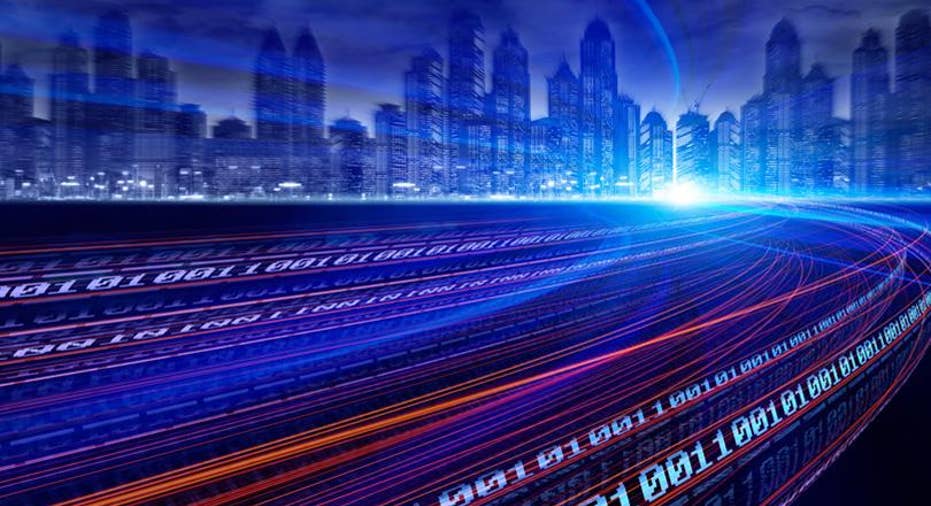 Artificial intelligence (AI) used to be a phrase used almost exclusively in science fiction to power anything from Armageddon-obsessed supercomputers to hapless factory robots made sentient by errant bolts of lightning. But today, AI is used to describe the near-future of practically every aspect of business that leverages an organization's data. The problem is, similar to the early days of cloud computing, developers of AI technology each tend to define it differently. This has made a confusing marketing morass out of AI, machine learning (ML), predictive analytics, and even virtual assistants.
Additionally, exactly how these technologies will affect different aspects of business has become a difficult landscape to navigate. E-commerce is one key area in which AI and its related technologies have long had an impact behind the scenes. In e-commerce, smart analytics have been providing new capabilities, from personalized shopping experiences to predictive customer behavioral analysis. We spoke with Kris Hamrick, the Business Unit executive in charge of IBM's Watson Customer Engagement, to clear up some of the confusion surrounding AI and e-commerce. We also discussed how Big Blue will leverage IBM Watson in the e-commerce space.
PCMag: Thanks for taking the time to talk with us. To start off, it's easy to confuse personalized advertising with "cognitive commerce" since both involve using data and analytics to match offers to customer preferences and habits. It's also common to confuse cognitive commerce and virtualized assistants like Amazon's Alexa and Google Assistant. How does IBM view the differences between these AI-driven concepts?
Kris Hamrick (KH): You're right: There's a lot of noise around AI in the marketplace. Looking past what technology providers have to say, both B2C [business-to-consumer] and B2B [business-to-business] businesses have to react to competitive pressures faster. In many cases, the competition is actually coming from outside the industry. That's forcing businesses to figure out how to augment their current process or rethink them.
Let me explain how IBM differentiates AI from cognitive computing. AI is the ability for a computer to understand and reason like a human. Cognitive computing involves the ability to understand, reason, learn, and interact, bringing together man and machine so they learn from each other and interact in a way that is more powerful when combined.
Data paves the way for AI. What about all that data outside one application, across business units, external sources, dark data, and more? We live in a world of disparate systems that, when combined, when connections are made across data or new patterns identified, can provide the value of 1+1=3. What makes Watson unique is its access to all these different data sources, combined with the cognitive abilities to interact with humans, understand business questions, discover the reason behind the action, and ultimately learn from that interaction and use that learning in future queries.
As to personalization versus cognitive commerce, Watson enables users to go beyond, say, customer relationship management [CRM]-based analytics to gain deeper insights and take action on more information, such as dark data like social media, chat rooms, customer service transcripts, and other data that might be appended to modern CRMs. Using Watson, campaigns can work from more granular information and insights, optimize things such as pricing, fulfillment, shipping execution; anticipate challenges before they happen, and ultimately improve KPIs [key performance indicators]. This exponentially improves the ability for users to work together across functional areas and have a better impact on the business with less effort.
Businesses are trying to do this today with the resources they have. They have reports, lots of spreadsheets, and many meetings about all that data and their intuition. But, ultimately, in many cases, they execute based on a cognitive bias—which means they filter through all the data and noise to find data that fits the way things have been done before. Effectively, that's bias shaping the decision, not data.
To summarize, within Watson Customer Engagement, we're embedding cognitive capabilities into processes to maximize business performance, improve merchandising/pricing decisions, and optimize the entire supply chain. Clients are also able to access the same Watson application programming interfaces [APIs] directly to enable their own legacy applications and processes with cognitive capabilities. Most important, Watson surfaces the anomalies, recommends actions, and explains why.
PCMag: B2B commerce has arguably been trickier than B2C in terms of automating, and scaling bids and pricing, terms, and transactions. For example, while consumers shop for prices, businesses will add hard pricing negotiations and even expect deal-sweeteners on top of the price shopping. How is cognitive commerce, or cognitive computing, poised to change how B2B deals are done? And how will that contain costs for buyers and improve profits for sellers?
KH: B2B commerce is a great example of how the enterprise is learning to harness some of the amazing revolutions happening in the B2C world to maximize profits and provide better customer and partner trading experiences. Businesses selling to small to midsize businesses [SMBs] do have some of the same challenges that their retail counterparts have, including margin erosion, channel conflicts, customer satisfaction, the "Amazon effect" (via Amazon Business), letting customers choose their desired purchase path, allowing sales people to focus on the right opportunities by providing a transactional channel, and the like.
The first step is to provide your partners and customers a better overall experience than your competition and the high levels of customer service that people expect in this day and age. If I'm your customer, this means you'll need to know my negotiated pricing terms, my purchase history, show me the products or offers that are relevant to my business, and allow me to consume these products and services in a customer-friendly solution. Cognitive capabilities can and should be woven throughout the entire value chain to meet these goals.
Today, we're seeing this happen across many industries. To take it a step further, take the question beyond just a "transaction" and start considering what B2B means in a variety of industries and how they service their customers.
For example, leading manufacturers can anticipate weather patterns to avoid supply chain disruptions and inventory shortages during a product launch. One of our clients, Kone, is using IoT [Internet of Things] data from elevators to anticipate wear-and-tear and prioritize maintenance before a service outage. In the medical field, Quest Diagnostics is using Watson to analyze the biopsy of an individual's tumor and compare the DNA sequencing to millions of pages of medical journals, research papers, and clinical trials to provide an oncologist with the best treatment recommendation for that particular patient.
These examples are obviously widely different but that just emphasizes that the possibilities are endless. We're only at the beginning of the cognitive journey. We're just starting to discover the many ways this technology can help improve relationships between businesses and their customers.
PCMag: Digital transformation is occurring at a frantic pace everywhere and is creating vastly more data than we've ever seen. But data scientists believe—and IBM seems to concur—that data shouldn't exist in isolation since its value lies largely in adding meaningful depth and context to complex queries. Why is Watson uniquely suited to work with disparate data and complicated queries?
KH: As we discussed earlier, 88 percent of all data is effectively dark. Meaning, data that contains the insights we all strive to find aren't in data sources that are easy to digest or filter. Further, data scientists are expensive resources and don't easily scale their learnings across an entire business or down to smaller companies.
With Watson, the goal is to take this dark data and make it actionable for whoever needs it. The possibilities are endless. Watson has unique abilities to consume large amounts of structured and unstructured data in different languages, act upon the data with a multitude of cognitive services, optimize the experience for any audience from business users to consumers, and provide these same services for other companies to embed within their applications.
There are many examples here. For one, the "Watson Tone Analyzer" enables a linguistic content analysis that can detect and understand tones in conversations and communications in order to respond appropriately. "Watson Personality Insights" extracts personality characteristics based on how a person writes. "Watson Conversation" allows you to deploy a bot or virtual agent across devices, messaging platforms like Slack, or even on a robot.
And "Watson Visual Recognition" understands the contents of images. That is one of my favorites because it's so versatile. You can use Visual Recognition to detect a certain type of dress in a retail store, identify spoiled fruit in a grocery store's inventory, analyze the damage a hailstorm did to the roof of one of your insurance customers, and so much more.
PCMag: The democratization of data is underway—or at least planned—in most organizations today. But the flipside—the consumerization of data—is also trending upward as consumers are making more data-driven decisions every day. What roles do or can Watson and cognitive commerce play in this data consumerization trend?
KH: That's a great point: Data isn't just being used to drive more business decisions, it's also driving more consumer decisions. Like businesses, consumers want more data to make more informed choices, but they don't want to spend lots of time and energy sifting through more data. They want a fast result and to know that it's the optimal decision based on what they need at that particular moment. Finally, they want visibility into what data informed that decision.
A couple of examples: First, 1-800-Flowers recently introduced "Gwyn" as a personal concierge bot to assist shoppers in finding the best product based on the sentiment and personal preferences of the gift recipient. Using Watson, Gwyn can interact with online customers using natural language. For example, a customer might type, "I'm looking for a gift for my mother," and Gwyn will be able to interpret that question, and then ask a number of qualifying questions about the occasion and sentiment to ensure she provides an appropriate and tailored gift suggestion to each customer. This personalizes the catalog, shows less data [product] to the shopper, and focuses the interaction specifically on what the shopper wants to accomplish at that moment.
Similarly, The North Face provides an interactive, dialogue-based approach to assist its shoppers. You probably wouldn't think of jackets as being a complicated product but they are. There are many factors like range of weather, level of activity, and mobility that a shopper may not consider initially. Using Watson's abilities to apply logical reasoning and its ability understand, categorize, and evaluate natural language, the North Face system asks a brief series of refining questions to deliver tailored product and content recommendations that match the shopper's articulated desires and preferences. It also states the reason why the product features matches those specific needs. This exposes the data you need to validate the recommendation.
It's our firm belief that customers are expecting this level of customized, personalized service across all channels. They want the experience to be more of a conversation, an experience, one where they get asked "How can I help you today?" This is like the service you get when you enter a retail store known for great customer service. The companies that are able to provide the best brand experiences will, ultimately, be the ones who capture the most market share.
PCMag: It appears that we're already rapidly approaching a day when even real-time data analysis is too little, too late for some use cases. We'll soon need and expect proactive assistants—or virtual assistants—that don't merely predict, but actually anticipate what we'll need or want even before we ask for it. We see early glimmers of that in Google's recently announced "Proactive Assistant." What is IBM doing in terms of proactive analytics?
KH: This is an area to which IBM has devoted lots of energy. We've been focused on providing cognitive capabilities that help businesses deliver meaningful customer engagement experiences for both B2C and B2B scenarios. We've already discussed several examples.
I believe that businesses have historically wanted to get access to as much relevant data as possible. With the data explosion that's occurred over the last several years, now we do have lots of data. The problem now is how to make all this data usable without biases. In addition, we have to balance historical data contained in, let's say, a CRM [customer relationship management] system with the realities of what a potential buyer needs now. We can't be blinded solely by what the CRM system tells she's purchased before [the historical data].
Cognitive can enable a new CRM or at least be an effective a variable in the overall decision. Companies may have thousands of data points on any single B2B or even B2C customer. But this historical view needs to take into consideration the very few data points that may be most important at the very moment the customer is considering a purchase. This might include variables like intent, emotions, trends, and other external factors.
In order to predict the next best action, each business needs to assess their customers' buying patterns and determine when the current or predictable realities of their environment trump the historical CRM data. That's the proactive analytics vision towards which IBM is working.
Kris Hamrick is a Business Unit Executive in the Watson Customer Engagement business unit at IBM. He's been selling enterprise SaaS, marketing, and professional services in the commerce space for more than 15 years. When not thinking about e-commerce, he can often be found riding his bike on the mean streets of San Francisco or relaxing with his family.
This article originally appeared on PCMag.com.