Industry Insight: Why Email and VR Could Form a Perfect Marriage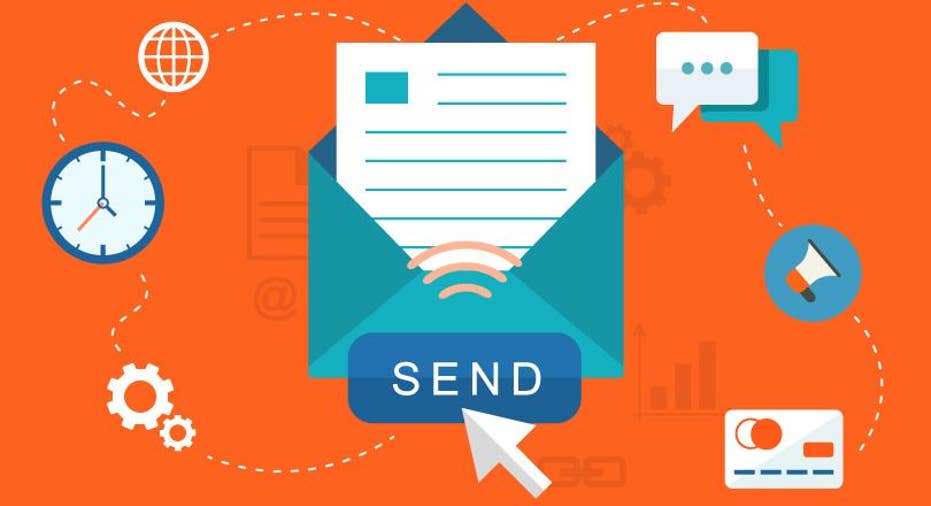 Poland-based email marketing company GetResponse will be opening its first US-based office in Boston this September. The company's CEO Simon Grabowski isn't afraid to tell his competitors what to expect once his company hits our shores: poached employees, poached customers, and lost market share for competitors.
When Grabowski isn't making his presence felt by his rivals, he's got interesting things to say about the future of email marketing, how artificial intelligence (AI) will disrupt automation, and why virtual reality (VR) will soon change the way consumers shop.
PCMag: As companies like Zapier begin to help companies connect disparate tools to run multi-platform automation, how do you envision email marketing changing? Is it as simple as more data being used to create better messaging? Or will we see more interesting, more multi-channel workflows that can span different mediums beyond just the email inbox?
Simon Grabowski (SG): Email marketing is evolving and I do think its future will be driven by three areas. Data comes first. Marketers are collecting all the data they can put their hands on and are doing some really exciting stuff with it. Creating a deluge of usable data is enabling more relevant messages for customers. But, equally important, this allows for more intelligent delivery: sending the right message at the right time (for example, when the subscriber is most likely to open or read the message, based on past behavioral patterns).
Secondly, we are moving into a world where email is a part of bigger marketing puzzle. Zapier is a band-aid for this problem but not a solution. As data becomes more important for marketers, I think we will see a bigger push to create real ecosystems rather than integrate systems that don't connect otherwise.
Finally, while it's still early, expect AI to play a much bigger role in email in the future. More data means more information on what works and what doesn't. That can deliver unprecedented marketing automation for email copy and delivery, but even creative email campaigns can be smarter without having to be much more complicated.
PCMag: As enterprise tools like Microsoft Teams, Slack, and Workplace by Facebook threaten to replace business email, does that worry companies like yours?
SG: Not at all. In fact, it clears inboxes for other types of emails that people want to receive. Sometimes permission-based email marketing and email communication are confused. These are two [very] different animals. We're not a team of collaboration services like Slack. We use Slack to communicate swiftly within the company, without overloading our inboxes. In marketing, though, email isn't going anywhere. Our latest report showed that 57.9 percent of marketers plan to increase their email marketing budget in 2017. The replacement theory has never proven true in this business. Email is still here and it's not going anywhere. Rumors of its death, circulating since the 1990s, are much exaggerated. Email is powerful and it's here to stay.
PCMag: With phishing scams on the rise and becoming more effective, what is the role of email marketing vendors to help ensure that email recipients stay safe?
SG: Email marketing vendors are definitely an exciting target for cyber villains. After all, we house billions of data pieces that could be exploited for profit by criminals. Yes, we can deliver millions of awesome emails in seconds. But with that power comes a real responsibility. We have to stop bad actors from exploiting the technology, from using it to send malicious messages or spam. In November, for example, MailChimp saw user accounts hacked. The hijacked accounts sent spam that threatened the recipients' private data. Providers need to make security front-and-center for users, first and foremost, which will safeguard consumers. It means verifying user access with two-factor authentication and making sure that you have technology on the back end that can quickly identify problematic accounts. As an example, we use a machine learning [ML] algorithm called Hydra. It's an in-house, anti-abuse system that helps identify and assess potential threats posed to sniff out phishing and spam before they happen.
PCMag: We often talk about the technology behind email communications but we tend to ignore the artistry required to drive customer engagement. Your company offers a content development service that helps people craft the right kinds of email messages to reach customers. Without touting your service directly, can you tell me what a well-crafted and well-designed email message looks like? What are the elements people miss when they send generic, homemade drafts?
SG: At the most basic level, good email messages rely on two fundamentals: creativity and personalization. Recipients want irresistible emails that look great on any device—smartphones, tablets, and PCs. On the other hand, some email clients don't open images for user safety so, when the message relies solely on them, that's a missed opportunity. Using A/B split-tests for finding the best creative that pulls the most results is a great feature that power-marketers use all the time. It's 2017 and subscribers demand personalization. Addressing customers by name is not enough. What really works is designing a customer journey where you adjust communication based on the customer's previous actions and behavioral patterns. You want to create an open-ended experience that's constantly evolving for the customer as their journey progresses. That's how you can ensure relevance. Unfortunately, as our report says, half of the people who use email marketing in their strategy still don't use any kind of personalization; it's a missed opportunity.
PCMag: Have you begun thinking, as a company, about VR, augmented reality (AR), and mixed reality operating systems, and how email might someday soon be viewed on these platforms? This seems like it has the possibility to change the game for email content creators and vendors who help deliver these messages.
SG: This is an interesting subject for sure. Tech is changing; pioneers will try to target users of VR, AR, and mixed reality user segments. Imagine walking into your favorite Adidas store with your AR glasses on. Suddenly, you get an augmented poke from the store, gently nudging you to subscribe to their mailing list. You just nod your head and you're subscribed. Then, on your next run, you might just get an email from Adidas—conveniently displayed on your AR glasses screen—urging you to part ways with your old running shoes and replace them with a brand new pair of Boosts. So, you just impulse-buy them while running, all while never having to touch your phone. Just by saying, "Yes, place the order." Not that it wouldn't be super weird, at least by 2017 standards. So many possibilities though.
This article originally appeared on PCMag.com.