Industry campaign against Medicare payment overhaul gets backing of famous amputees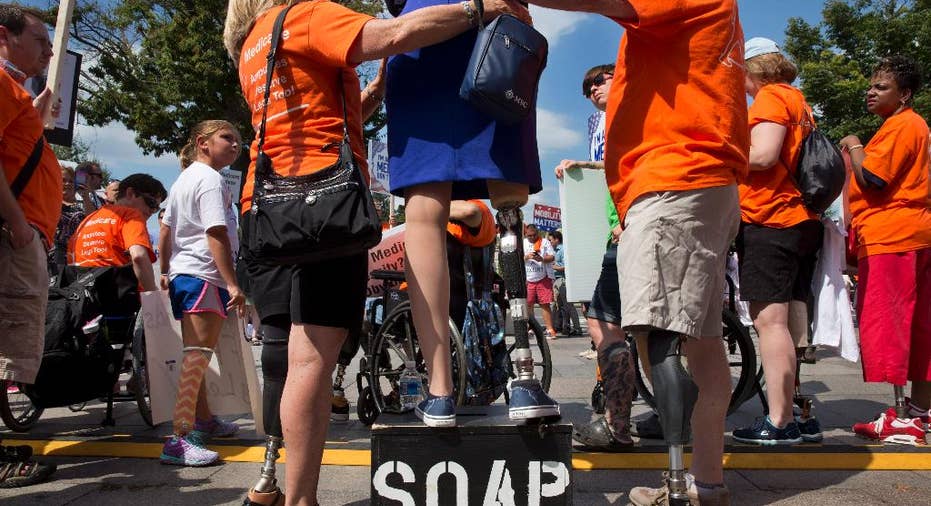 A Boston Marathon bombing survivor and a former U.S. senator who lost a leg serving in Vietnam have joined an industry campaign to block new Medicare requirements for artificial legs and feet.
Mounting cost in the last 10 years — even as the number of amputees went down — has prompted scrutiny from government investigators. Now, Medicare's billing contractors are proposing closer supervision and tighter rules.
At a protest Wednesday at Health and Human Services headquarters, Boston Marathon bombing survivor Adrianne Haslet-Davis said the Medicare rules could influence treatment for younger patients like her.
Former Democratic Sen. Bob Kerrey of Nebraska has fired off a critical letter to HHS leadership.
The Obama administration is saying little, although officials promise continued access to appropriate care.