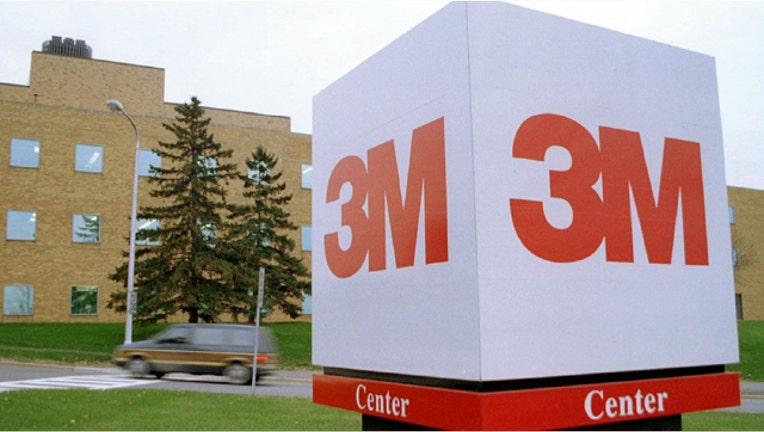 Blue-chip diversified manufacturer 3M (NYSE:MMM) generated a stronger-than-expected 4.1% rise in first-quarter profits amid healthy industrial and transportation sales, prompting the Post-Its maker to hike its full-year forecast.
Shares of St. Paul-based 3M rallied about 3% in the wake of the upbeat results.
The company said it earned $1.13 billion, or $1.59 a share, last quarter, compared with a profit of $1.08 billion, or $1.49 a share, a year earlier. Analysts had been calling for EPS of just $1.44.
Revenue increased by 2.4% to $7.49 billion, easily topping the Street's view of $6.95 billion. Operating margins inched up to 21.8% from 21.6%.
"We are off to a very good start in 2012 with record first-quarter sales and strong earnings," 3M CEO Inge Thulin said in a statement.
3M enjoyed a 6.3% increase in U.S. sales and an 8.4% jump in revenue in Latin America and Canada. However, sales inched up just 0.1% in struggling Europe and slumped 1.9% in Asia-Pacific as China's growth continues to ebb.
Looking ahead, 3M upped the lower end of its earnings guidance. The company is now projecting 2012 EPS of $6.35 to $6.50, compared with $6.25 to $6.50. Even the conservative end of the new range would surpass the Street's view of $6.32.
3M said it is still projecting organic sales volume growth of 2% to 5% for the full year as well as operating margins of 21% to 22.5%.
"I am very confident in our ability to improve every aspect of our company and to keep delivering high-quality results into the future," said Thulin.
3M's first-quarter results were lifted by an 8.6% jump in sales in its industrial and transportation segment to $2.7 billion. The growth was highlighted by double-digit increases in aerospace and abrasive sales.
Health-care sales gained 2% to $1.3 billion amid a jump in health information systems revenue, while consumer and office sales rose 4.3% to $1 billion. 3M said its safety, security and protection services sales climbed 5.5% to $1 billion, helping to offset an 11.8% slump in display and graphics sales to $832 million.
Shares of 3M jumped 3.01 to $89.75 ahead of Tuesday's open, putting them on track to extend their 2012 gain of 6.6%.