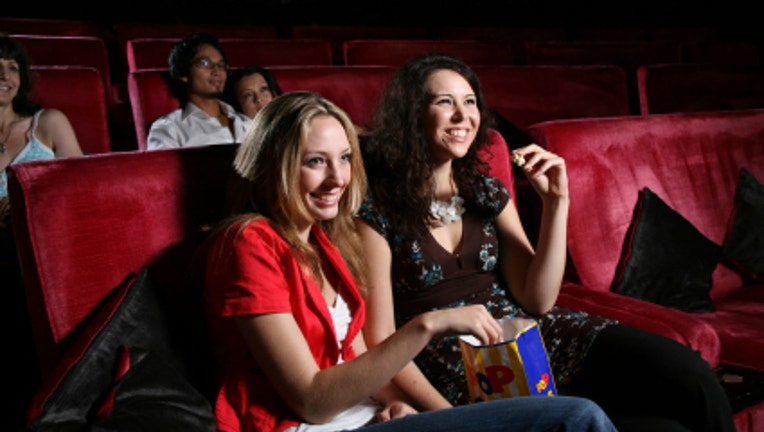 From small theaters to independent filmmakers, entrepreneurs in the movie industry are finding creative ways to stay afloat.
For most entrepreneurs, a toehold in a movie-related business isn't likely to lead to a gushing acceptance speech at the Academy Awards. But it's no less challenging.
Can small theaters compete with big cineplexes?
Owning and operating an independent movie theater throws the entrepreneur into a proverbial David and Goliath quandary. To illustrate: The National Association of Theatre Owners — the industry's largest trade organization — reports that there are more than 5,900 cinemas in the United States, offering the viewing public more than 39,000 screens.
The ticket to success for independent owners, say experts, lies not in imitation but in market differentiation. While popular, widely distributed movies are a reliable draw, don't overlook independently produced films and other features that giant movie operations often ignore.
"If you're located in a college town, offer a service of screening films made by the local college students. Enter into contracts with local independent filmmakers to screen their films while receiving a portion of the ticket fee," says Edward Elkins, an Orlando, Florida, entertainment attorney. "They will want their film seen and your theater may earn income in addition to a great reputation in the community."
But this approach requires a thorough understanding of markets and demographics. Who are you trying to attract? Mainstream moviegoers may see a trip to the theater as a two-hour escape — but film aficionados will respond to a theater that offers more, such as presentations and workshops with directors, actors and others involved in moviemaking.
"Smaller theaters need to reach out to people who are really passionate about movies — who see movies as art," says Patricia Greene, president's distinguished professor of entrepreneurship at Babson College in Babson Park, Massachusetts. "That means they really need to know their market."
Don't stop with what you show on the screen. Think about offering other options to enhance the moviegoing experience. For example, you could include a dine-in alternative, where patrons can order food and eat at a table during the show.
"Going to the movies should be more to the theater owner than just date night for the local high school and college kids — it can be a community event," adds Elkins. "Enter into a business relationship with local restaurants so that they can give away gift cards to your theater and you can do the same for their meals. Serve some pastries and snacks from a local mom-and-pop bakery."
The idea is to set your theater apart from the typical cineplex experience and to compete in the areas where they can't — or won't.
Can independent filmmakers make a living?
On the other end of the movie industry continuum is the art of filmmaking. While evolving technology — particularly with regard to digital film — has put high-quality film projects within the reach of filmmakers of more modest means, that access is by no means exclusive.
"New digital technology has made it possible for almost anyone to make a decent-looking film on a low budget," says Matt Dallmann of Magdaline Pictures, an independent film company based in New York. "The downside is almost everyone is doing it. Tens of thousands of new indie films saturate the market every year. So the supply is too much for the demand."
Like any other small business, the key to profitability lies in production efficiency and product diversification. Dallmann believes that bare-bones budget films — projects in the tens of thousands of dollars rather than millions — stand a better chance of being picked up.
"Three-million-dollar projects are still a big gamble for distributors — with online streaming and rentals, there is less money to be made on sales," he says. "Projects in the $20,000 to $50,000 range are a safer bet. Small indie companies using this model have the potential of making a respectable return on the investment of a production."
Nor do small filmmakers need to focus exclusively on either commercial work, which is profitable but often less artistically satisfying, or independent films that are a financial shot in the dark. For example, TimeStories of White Plains, New York, produces film biographies ranging from corporate histories to personal films designed as video legacies of a family member to be handed down to subsequent generations.
The company strikes a refreshing balance, says founder Peter Savigny — a five-time Emmy Award winner — between genuinely fulfilling film work and financial necessity.
"In starting this personal biography business, the rewards are both monetary and a strong feeling of doing something worthwhile. Keeping a family story alive should be a rite of passage for anyone who reaches 70 years and older," he says. "Yes, commercial work pays more, but dang if it's not as dry as toast most often."
Success, it seems, lies in small-theater owners and budding filmmakers identifying their competitive advantages, thinking creatively and on a budget, and supporting each other.