Indian Motorcycle Takes Aim at Harley-Davidson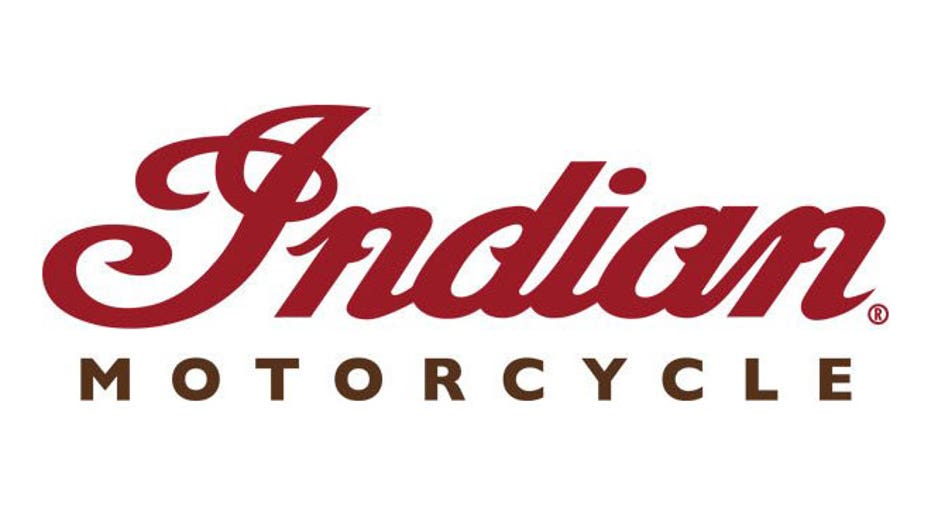 In the decades following its bankruptcy in 1953, Indian Motorcycle was the target of several companies that tried unsuccessfully to revive the storied brand, the leading motorcycle manufacturer of its time.
But now Indian has the financial muscle to make it happen. Polaris (NYSE:PII), the maker of snowmobiles, all-terrain vehicles and Victory motorcycles, bought Indian in 2011 and is moving at full throttle to bring it back to prominence.
Standing in the way is industry giant Harley-Davidson (NYSE:HOG), a longtime Indian rival back in the day that has amassed a 57% share of the heavyweight cruiser market.
Victory was built 15 years ago as a potential alternative to Harley-Davidson but has amassed only a 5% market share, largely taking a piece out of Japanese competitors Honda (NYSE:HMC), Yamaha, Suzuki and Kawasaki. Now Indian is taking aim at the market leader, even running a television ad featuring a Harley-Davidson bike sporting a for-sale sign outside the owner's garage.
Perhaps Indian can pick up where Victory fell short, boasting a brand new motorcycle set to debut early next month and a rich heritage that rivals the lore of Harley-Davidson.
Mike Wolfe, who co-stars alongside Frank Fritz on History Channel's "American Pickers," likes Indian's chances for success in the renewed rivalry.
"Will Indian take Harley-Davidson down to its knees? No, at least not right away," said Wolfe, a pitchman for Indian who often comes across vintage bikes on his travels across the country. "But now there's a choice."
Blending Heritage With Modern Engineering
Founded in 1901, Indian traces its roots to the first American motorcycle. It quickly became the top motorcycle brand, having developed the first-ever V-twin motorcycle and first electric starter. The company built a reputation among everyday bikers, racers and with the military, supplying the U.S. Army with bikes such as the Chief.
When I get one of these, I'm going to be as proud as the guy who bought one in 1948.
The resurrected Indian seeks to combine the styling of yesteryear with modern engineering, exemplified by the 111 cubic-inch Thunder Stroke engine that will power the all-new Chief.
"It's a phenomenal American story with an entrepreneurial spirit," said Steve Menneto, Vice President of Motorcycles at Polaris. "We wanted to bring that forward and blend it into what we're doing with the brand. We want to show riders what we learned from Indian's history."
While its heritage is a central part of what Indian is doing, the new Chief isn't exactly your grandfather's motorcycle. "We're going to build bikes into the future," Menneto added.
Wolfe, whose Antique Archaeology stores are located in LeClaire, Iowa, and Nashville, Tenn., called what Indian is doing "a sort of a double-edged sword," as the bike builder looks to celebrate its history while "helping people understand there's an old Indian and a new Indian."
Menneto compared Indian's strategy to that of General Motors' (NYSE:GM) Chevrolet, which drew on the styling of the late-1960s Camaro when it brought the model back to showrooms for 2010.
The Thunder Stroke—bigger than Harley's 110 cubic-inch engine—was the first piece of the 2014 Chief that Indian unveiled to kick off its full re-launch. Indian's 2013 lineup was built around a 105 cubic-inch PowerPlus engine.
Wolfe said the folks at Indian rode the original bikes as much as possible, getting a feel for how the bikes handled, the seat position and other design elements. "They took all of that knowledge with them," he added.
"We have six or seven styling cues from the 1940s Chief and a new powertrain with the Thunder Stroke," Menneto said. "We wanted to blend our rich history with a high quality bike and engineering ingenuity."
Indian's latest creation will be revealed on Aug. 3 at the 73rd Annual Sturgis Motorcycle Rally in Sturgis, South Dakota. And two days later, the 2014 Indian Chief will be presented to a nationwide audience on "American Pickers." Indian is also sponsoring Bike Week on the History Channel.
"I get approached by lots of brands, but this makes a lot of sense for me. I feel like I'm knowledgeable, and I'm proud to talk about Indian," Wolfe said, noting how viewers of his show are familiar with his affection for Indian bikes. "To the average guy, he knows I'm an Indian guy."
Gunning for Harley-Davidson
The hardest part begins after the re-launch at Sturgis, as Indian hopes an innovative new engine can rev up sales and help the brand reclaim its position as a major player in the motorcycle world.
Victory currently accounts for most of Polaris's on-road vehicles unit, which saw its sales jump 64% last year to $240 million. Meanwhile, Harley-Davidson has annual sales of $5.6 billion, outpacing the $3.2 billion in total sales recorded by Medina, Minnesota-based Polaris last year.
Regardless, Polaris is the type of company that Indian needed to regain its stature.
"For it to be owned by Polaris is incredible," Wolfe said. "Other companies had the passion but not the money. They were just pushing the same product forward. Polaris had the wherewithal to launch a completely new bike."
With a starting price of $18,999, Indian hopes riders will see the value in buying a bike powered by a 111 cubic-inch engine at that price point. Harley's Road King is comparatively priced at $17,699 but features a 103 cubic-inch engine.
"Our first goal is to make our bikes affordable. It's premium compared to competitors, but consumers will realize the value they're getting. The value will come forward quickly," Menneto said.
Indian's 2013 Chief Classic, with the 105 cubic-inch PowerPlus engine, starts at a much higher price point at $26,499.
"They've made a better bike and dropped the price," Wolfe said of the soon-to-be-unveiled Chief.
A Harley-Davidson spokesperson said the company takes all competitors seriously, especially its competitors in the U.S. Competition is good for the industry, the spokesperson added.
"No question, Harley-Davidson is an excellent company and tough competition. They've owned the market for heavyweight V-twin motorcycles," Menneto commented. "Indian can be, and is, a viable choice for consumers. We're strong competition for Harley-Davidson, hopefully for a long time, and they are also strong competition for us."
At the heart of Indian's sales effort are independent dealers sprinkled across the U.S. and in international regions like Asia and Europe.
The company is right on schedule with bringing in dealers, Menneto said, and Indian expects to see more dealers show interest after it launches the Chief. He also noted that dealers have confidence in Polaris and its commitment to making Indian a success again.
Indian said it's on target to have between 120 and 140 U.S. dealers in place by the end of this year.
"Our plan is to have a full dealer network in the U.S. and around the world," Menneto explained.
Indian had its eyes on a global presence right from the start, pursuing dealers in Europe, Japan, China, India and elsewhere.
The European market presents an interesting opportunity for Indian. Many of the 40,000 Indian bikes used for military service were left behind when U.S. troops left Europe after World War II, Polaris's most recent annual report noted, so the company expects to see strong interest in the region.
"The market is still growing. It's still not where it was before 2008, but it's still growing," Menneto said, speaking about the overall market for motorcycles. "People are really enthusiastic. They're passionate. It's a part of their life. There's a need for choice in the marketplace, and a lot of enthusiasts are looking for a change."
And for Wolfe, the history and ingenuity behind Indian makes it a compelling choice.
"People want to feel pride in what they own, I don't care what it is," said Wolfe, who has been collecting for the last 25 years. "When I get one of these, I'm going to be as proud as the guy who bought one in 1948."