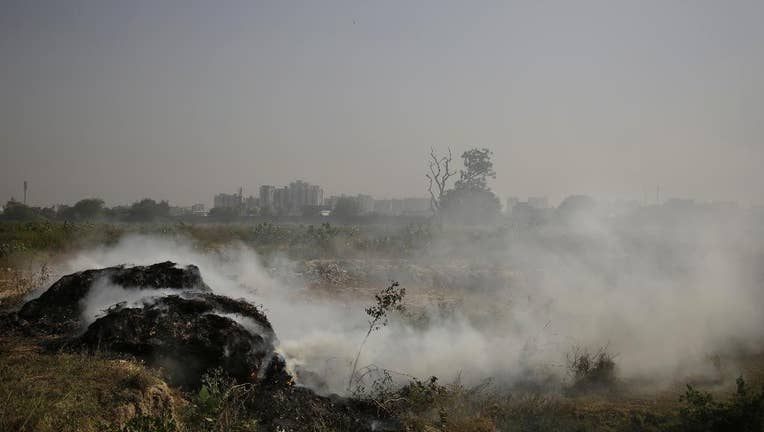 The Indian capital, laboring under the label of being the world's most polluted city, is trying something new to help clean up its air.
A smartphone application that allows citizens to report the presence of construction dust or the burning of leaves and garbage in public parks to authorities was launched Friday.
The "Hawa Badlo" or "Change the Air" applhas two versions. One allows citizens to take pictures of likely pollutants. The other allows authorities to investigate and act on valid complaints.
Over the last few years, New Delhi has struggled with ways to handle the pollution, which becomes especially obvious during the colder winter months as the city's air turns to a grey haze.