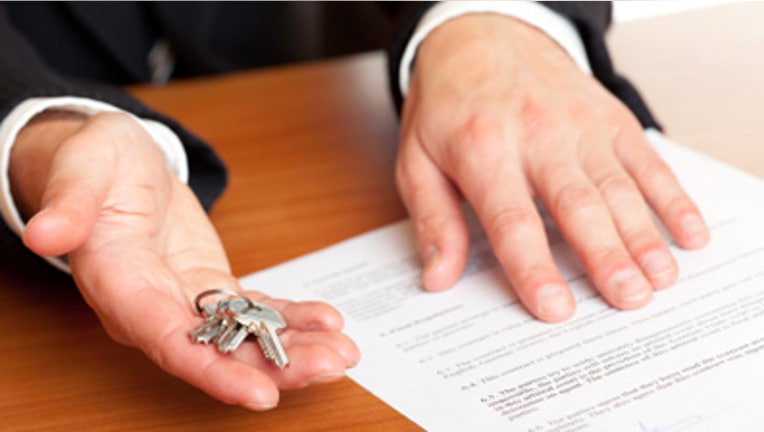 You may no longer be priced out of the real estate market, but that doesn't mean you should buy a home. While some people may scoff at the idea of paying monthly rent payments instead of a mortgage, owning doesn't always make the most financial sense. How long you plan to stay in a home, the location and your financial situation should all play a role on whether you buy or rent.
Record foreclosures over the past few years have pushed home prices lower, but they have also turned many homeowners into renters. According to the Commerce Department, home ownership is at its lowest rate in 15 years even though buyers are starting to move back into the market.
"Deciding whether to rent or buy depends on your own personal situation, both from a financial perspective and a lifestyle perspective," says Jill Simmons, of real estate website Zillow. "Zillow's analysis found that for most U.S. buyers, if you plan to live in your home at least three years, then buying is a better financial decision than renting."
The first question any potential homebuyer should ask is their commitment to the location. Do you see it as short-term living experience or is it a place you want to settle down and stay for multiple years?
If relocation is a high possibility, it tends to make better financial sense to rent, experts say, since there are a lot of costs and work associated with buying a home. If you do plan to stay in a home for several years, buying a home makes more financial sense because it builds equity and the mortgage works toward homeo wnership.
Where you decide to live should also play a role in deciding whether to rent or buy. According to Simmons, if you are moving to a more expensive market it will take longer for it to make more financial sense to buy over rent.
Zillow has a breakeven horizon tool that shows how many years it will take for home ownership to pay off. The tool takes into account all possible costs associated with buying and renting, including a down payment, mortgage and rental payments, transaction costs, property taxes, utilities maintenance costs, tax deductions and opportunity costs. It is adjusted for inflation and forecasted home value or rental appreciation. According to Zillow, it would take you 8.3 years on average to breakeven in San Jose, Calif., compared to 1.7 years in Detroit.
Your financial position also matters when deciding whether to buy or rent. The renting process typically involves a security deposit and possibly a commission to a real estate agent or broker. Buying a home often involves 20% for the down payment along with closing and inspection costs.
Owning a home also comes with added maintenance and utility costs.
"Can you afford additional costs associated with buying, owning a home and maintaining a home ," says Simmons. "Closing costs, homeowners insurance, property taxes, moving expenses, landscaping and things like a broken water heater or a leaky roof" are additional expenses that have to be taken into account. Homeownership also involves a time and money commitment to maintaining both the house and the landscaping.