In-House Lenders Aren't Always Best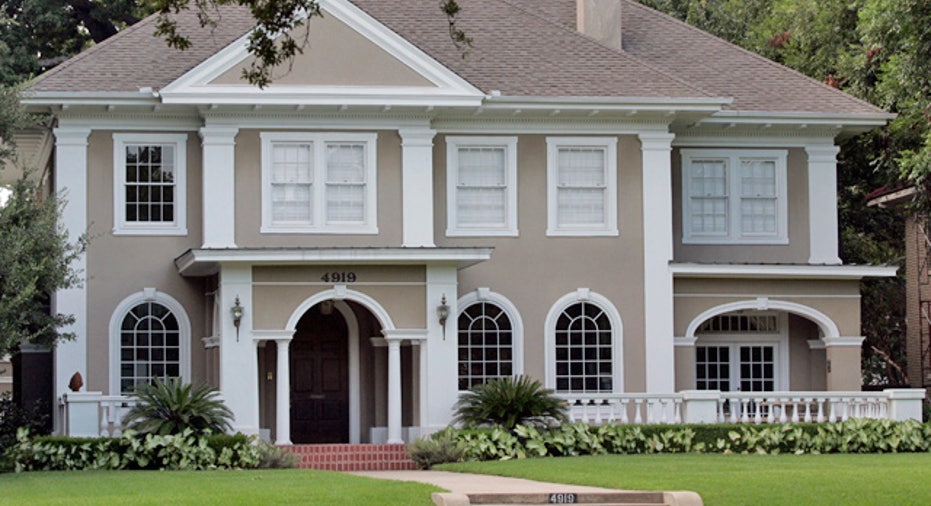 Homebuyers work closely with both a mortgage lender and a real estate agent to make sure they find the right house and get the proper financing. Realtors often develop relationships with lenders so they can recommend a professional who they trust to provide excellent financial service to their customers. Some real estate companies go a step further and develop an in-house lending program or an affiliation with a mortgage lender in order to generate more revenue and have greater control over the financing process.
There are both advantages and disadvantages to working with an in-house lender, so homebuyers should always compare offers from multiple lenders before committing to a lender or a loan.
Advantages of in-house lenders
Steve Adamo, president of Weichert Financial Services in Morris Plains, N.J., a division of Weichert Realtors, says that consumers prefer one-stop shopping for a home and a loan.
"We put local lenders in our real estate offices so they can have face-to-face meetings with buyers," says Adamo. "The big advantage to buyers is that the lender and the buyer and the Realtor are in constant, coordinated communication."
Adamo says that an in-house lender can give borrowers a clear road map to prepare them before they make an offer on a house and can consult with them throughout the buying process.
Suzanne Schakett, senior vice president of strategic alliances at Envoy Mortgage, a private lender in Houston, says that in-house lenders often have a formalized communication process to keep the buyer and Realtor informed on a daily or weekly basis regarding the status of the loan application. While all lenders are focused on getting a loan to settlement, the additional pressure of their relationship with the real estate brokerage can help move the transaction forward more quickly.
Disadvantages of in-house lenders
Whether in-house lenders actually process a loan faster is debatable.
"There's a sense of implied control over the loan, although the reality is that's just a perception and an in-house lender doesn't really have more control than any other lender," says Schakett. "All lenders have to work with underwriters to get a loan processed."
Also, Schakett says marginal borrowers may want to think twice before working with an in-house lender.
"In-house lenders have a good amount of volume and a different compensation structure because business comes to them directly, so sometimes they don't roll up their sleeves to work really hard with someone who needs to explain a period of unemployment or perhaps has a credit ding as a result of a divorce," says Schakett. "Some in-house lenders don't have the time or the same skill set as a lender who's hungry to hang onto every loan."
Marginal borrowers may be better off trying a community bank or a mortgage broker, says Ron Alba, vice president for mortgage finance and senior regulatory counsel for the American Bankers Association, a trade association in Washington, D.C.
"Most in-house lenders depend entirely on the secondary mortgage market to buy their loans, while some community banks and larger banks have programs that they'll keep in their portfolio and service themselves, which means they can have more flexible guidelines," says Alba. "Credit challenged borrowers would be better off shopping around and getting quotes from several lenders."
Alba says that not all in-house lenders offer the same variety of loan programs, like FHA or VA financing, for example, as independent lenders, although he says most lenders have a similar range of loan products.
Fees
In-house lenders may or may not have lower fees than private lenders, which is another reason borrowers should shop around.
"Buyers should ask specifically what the relationship is between a lender and a Realtor," says Schakett. "If the lender just has a marketing arrangement with the Realtor, then the customer isn't likely to pay higher interest rates or fees. On the other hand, sometimes when companies create their own in-house lending entity, the fees and rates will be higher because the company wants to benefit financially from the arrangement."
"The general rule is that whatever price quote you get from an in-house lender, you should take it to at least one other lender to compare it," says Alba.
Homebuyers should get Good Faith Estimates from several lenders to make sure the loan rates and fees are comparable, and then, Schakett suggests, you should go with your gut and choose the lender you trust. To learn how your interest rate will affect your monthly payments, plug your figures into a mortgage payment calculator.
The original article can be found at HSH.com:In-house lenders aren't always best