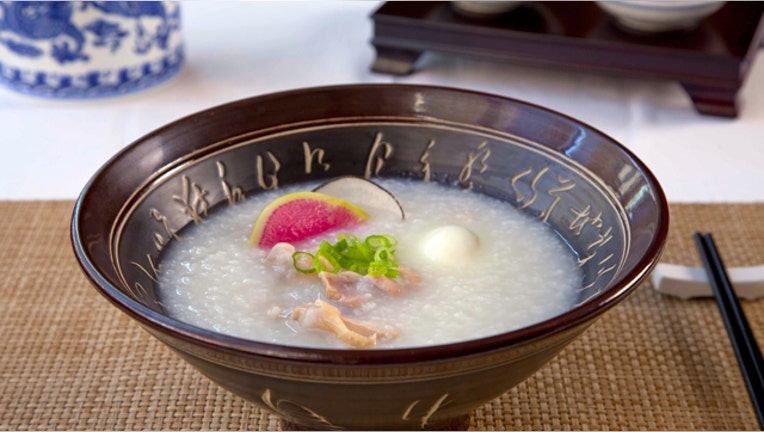 You don't have to travel often to know that congee, fried rice and dim sum aren't standard breakfast fare at American hotels.
Starting now, they could be.
As high-end consumers in China continue to wield their growing spending power, hotel chains are adding new services and amenities to make Chinese travelers feel more at home while they're abroad.
Last month, Starwood Hotels & Resorts (NYSE:HOT), which owns the W, St. Regis, Sheraton and Westin brands, introduced its "Starwood Personalized Travel" program in 19 hotels worldwide. At these locations, the front desk is staffed by at least one person who speaks Mandarin, guest rooms are stocked with slippers and tea kettles, traditional Chinese meals are available at the hotel restaurant and Chinese guests are provided with hotel literature in their native language.
Hilton Hotels & Resorts' "Huanying Program" offers similar services and has been tested in three hotels around the world, but won't officially launch until Aug. 16. When it does, 51 hotels will participate - 22 in the U.S. and 29 elsewhere.
It's no secret that wealthy consumers in China have grown to become a powerful force across many sectors, but it's only in the last two years that Chinese outbound travel has reached a level meaningful enough to warrant special attention from hotels.
"Two years ago, you could probably have predicted, based on the growth of GDP in China, that there would be a boom in travel, but that was early," acknowledges Matt Gaghen, vice president of brand management at Starwood.
Hungry for high-end goods, Chinese consumers are spreading their wings like never before. The influx of Chinese travelers to the U.S. alone climbed 53% from 2009 to 2010 and is expected to surge 232% from 2010 to 2016 - in both instances, outpacing growth in any other market, according to data compiled by the U.S. Department of Commerce in May.
In the last year or two, Starwood has seen a doubling - and, in some locations, tripling - of business volume from Chinese patrons. The W Hotel in New York's Times Square, for instance, saw a 173% pickup in business from Chinese customers from 2009 to 2010 while the Sheraton Maria Isabel Hotel in Mexico City saw a whopping 370% increase.
But it's not just places outside of China that are seeing increased activity. As wealth and discretionary travel budgets have risen, Chinese consumers are also traveling more within their own borders.
"Both domestic travel and outbound travel are growing really substantially, Gaghen says. The market, overall, is booming. It's not one at the expense of the other."
For that reason, Starwood has spent the last few months opening hotels in China at a rapid pace, executing on its goal to open one hotel every two weeks in 2011. Hilton Worldwide, the parent company of Hilton Hotels & Resorts, is also deepening its presence in China, hoping to take its property tally from 18 to 100 over the next five years. If successful, that would represent an increase of more than 450%.
Both hotel chains say increased brand awareness amongst Chinese consumers, many of whom have developed a particular affection for prestigious names, has benefited their companies and helped bolster growth both inside and outside of China.
"We find that, especially for the international travel group, recognition of large international brands and chains&is important," says Gaghen.
By introducing culturally-specific services to their hotels, both companies hope to create a "home-away-from-home" feeling that enhances their brands and lures repeat customers, much in the same way as they have done for ages. Andrew Flack, Hilton Hotels' vice president of global brand marketing, notes that a boom in Japanese travel ushered in the same sort of welcoming by hotels in the 1980s, and says that, in the 1960s, Hilton introduced a program called "Lady Hilton" meant to cater to the needs of women business travelers.
By next year, Flack expects the company's China program to be instituted in about 100 of Hilton Enterprise's hotels, mostly under the Hilton Hotels brand and some in two or three sister brands. Gaghen says Starwood intends to make the program standard in every hotel across all of its brands by 2012.
With markets such as Brazil, the United Arab Emirates and India also revealing themselves as areas with strong growth potential, both companies say efforts to better serve customers in those markets are ongoing.
"We're always looking for emerging travel groups that are getting to a tipping point where there has to be a dedicated focus," Flack says.